When artist Angela Manno combines Byzantine iconography with the subject of species extinction, her goal is nothing less than a reformation of the human view of the earth and its non-human inhabitants.
"I feel that the only way back - indeed our own survival - depends on nothing less than a re-enchantment with the Earth as a living reality."
In the late 1990's, when Manno found herself in Colorado without an artist's studio, the opportunity to take a weeklong workshop on Byzantine iconography from a master in the art seemed like a fortuitous opportunity. She was interested in liturgical traditions and she needed to find an art form she could work on within a compact space, with minimal materials. Her experience in that workshop led to a surprising decade-long mentorship and a body of work that has captured worldwide admiration, focusing attention on the earth and the species that are currently struggling for survival on that changing planet.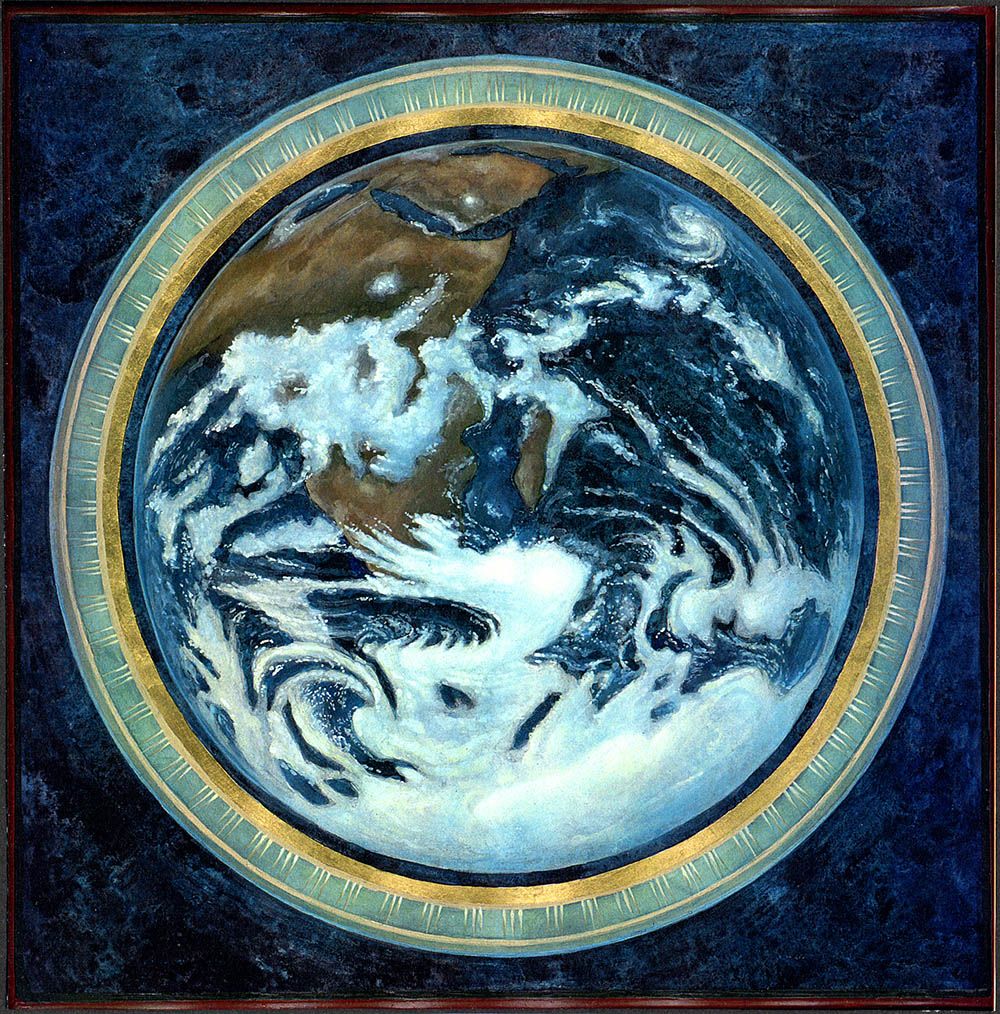 Her iconographic art series has allowed her to bring together her heart for environmental activism and her artistry. Her first piece in this vein, "The Earthly Paradise: Icon of the Third Millennium," was intended to "encourage peace and harmony among all people and between humanity and the Natural World." After that, she began a series of paintings in the same style (currently numbering 28 pieces and growing) titled Sacred Icons of Endangered and Threatened Species.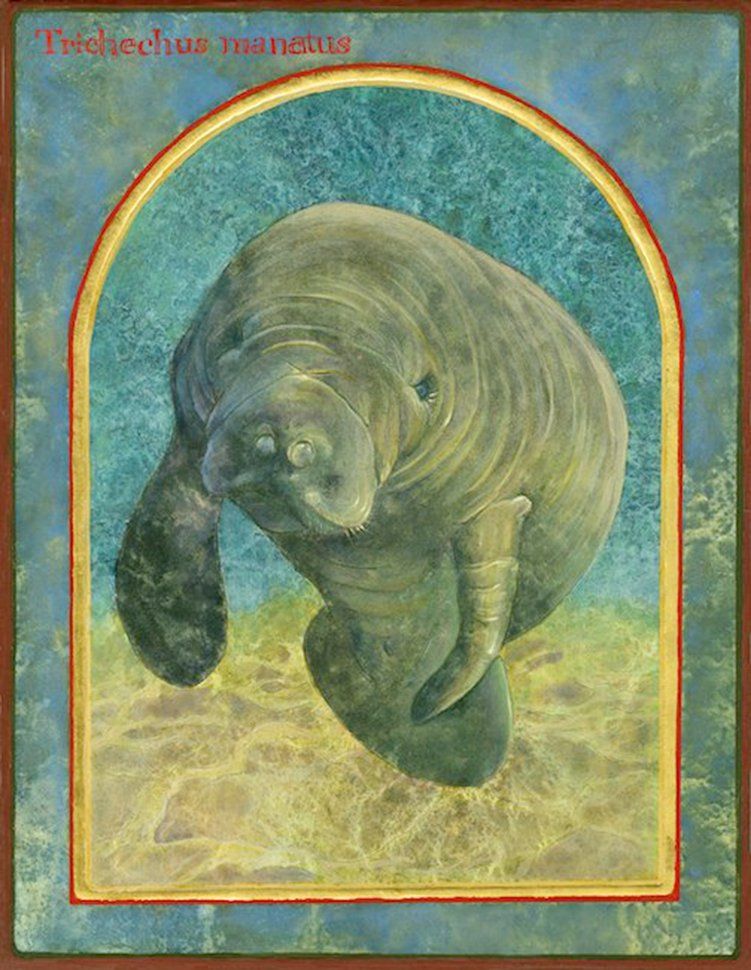 The Tradition
In Byzantine and Russian iconography, there is a particular canon of icon-creation (a special set of rules governing spiritual practice and icon painting techniques) with each stage having a precise liturgical meaning and certain steps to follow—as a liturgical church service does. Each layer that is added to the icon is part of a spiritual discipline that includes particular steps and ways of thinking about each step, all of which is considered a sacred part of the work being created.
The materials used are natural; wooden panels (traditionally pine or linden) are layered with gesso (which is chalk mixed with fish glue). Clay is added where gold leaf will be painted, and egg yolk and water are mixed with mineral pigments (iron oxide, cinnabar, lapiz-lazuli) to create the transparent egg tempura. This tempura is applied in layers which, because of its transparency creates a luminescence—a radiance—that suggests a reality behind and beyond the physical reality of the materials. Linseed oil is the finish on top of all this. In Manno's words, "Clay represents our physical nature and gold represents our divine nature. When you put them together, it's symbolic that we have both these natures."
There is also an inherent theology within traditional Orthodox iconology in which elements such as books, candlesticks, and hand gestures symbolize particular meanings that are readable to someone who knows the language. In Manno's work, most of these symbols are absent, but the overall concepts of chaos (found in the background), physical nature (located in the earth colors), spiritual nature (represented in the gold leaf) are incorporated into her paintings.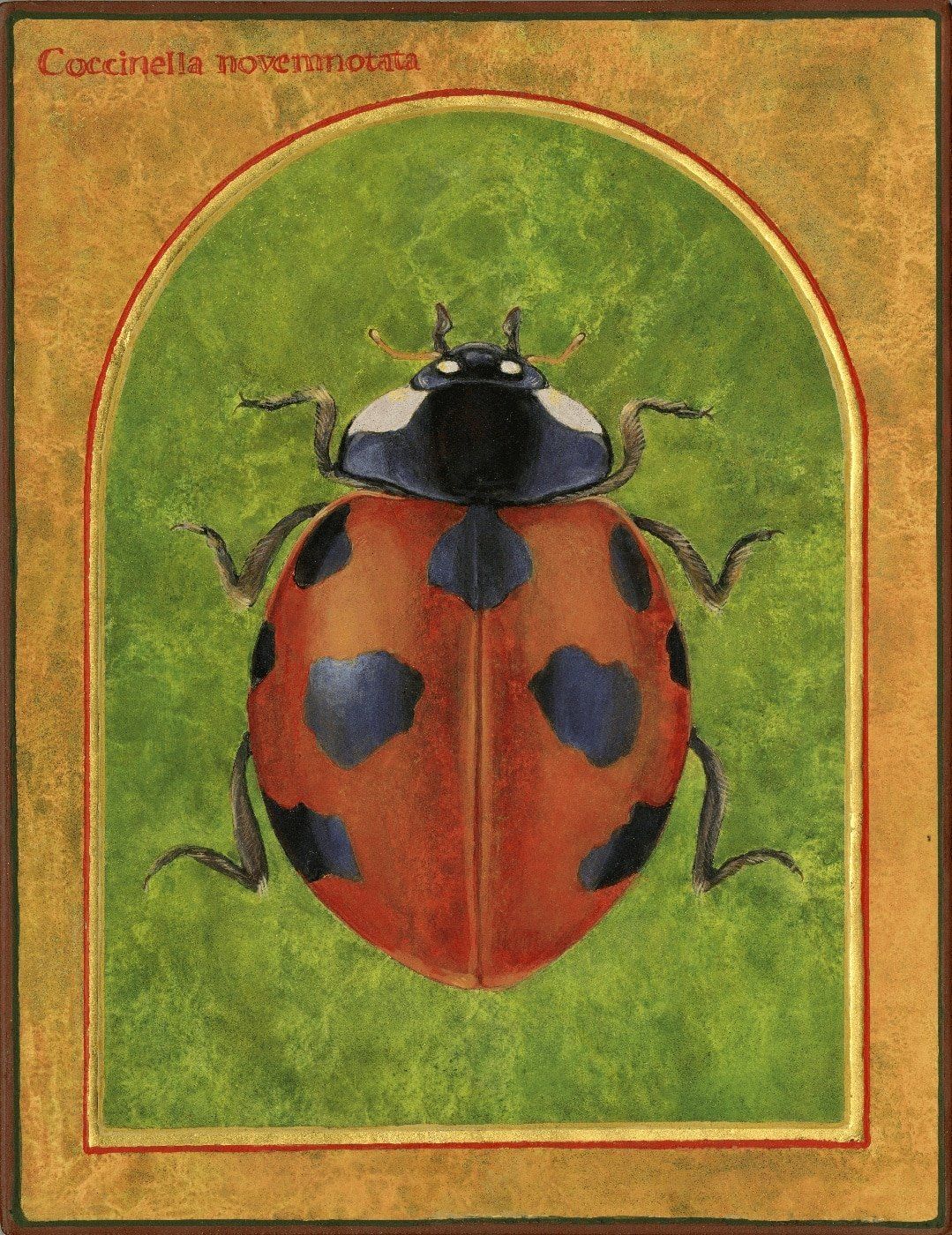 The Beautiful and the Sacred
Although Manno uses many of the iconographic traditions, the subject matter is not traditional. While traditional icons feature figures of the Christian faith such Jesus, saints, and martyrs, her work features animals and plants that inspire Manno with their beauty and sadden her with the danger they face. Most of the plants and animals she includes are endangered or threatened. They are also, in her view, sacred. She cites this quote from Thomas Aquinas when explaining how she views the creatures in her paintings.
Because the divine could not image itself forth in any one being, it created the great diversity of things so that what was lacking in one would be supplied by the others and the whole universe together would participate in and manifest the divine more than any single being.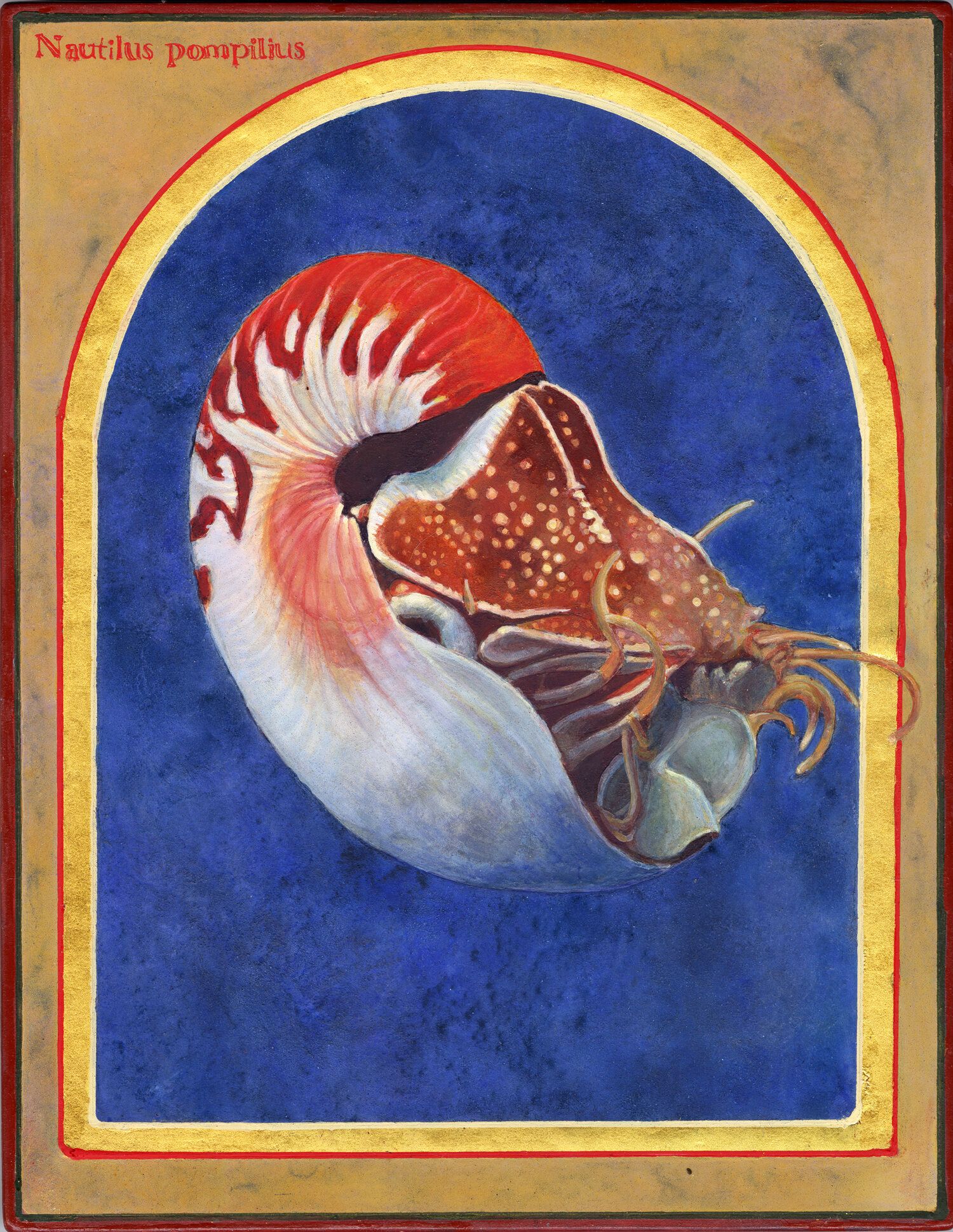 "It's not about venerating them, as much as it is acknowledging that they are also part of the [biblical phrase] "imago Dei" [in English, "image of God"]," according to Manno. "I'm really trying to convey the beauty of these creatures, and appeal to people to take care of them. They're unrepeatable."
There is a formality in her animal portraits that is congruent with traditional icon-making and which Manno believes is useful in avoiding sentimentality. That distance or separation allows the viewer to respect the intrinsic value of the creature, apart from its use or value to humans.
"You don't want it to get too sentimental," she said. "You want to see the essence of that animal that is an image of the divine."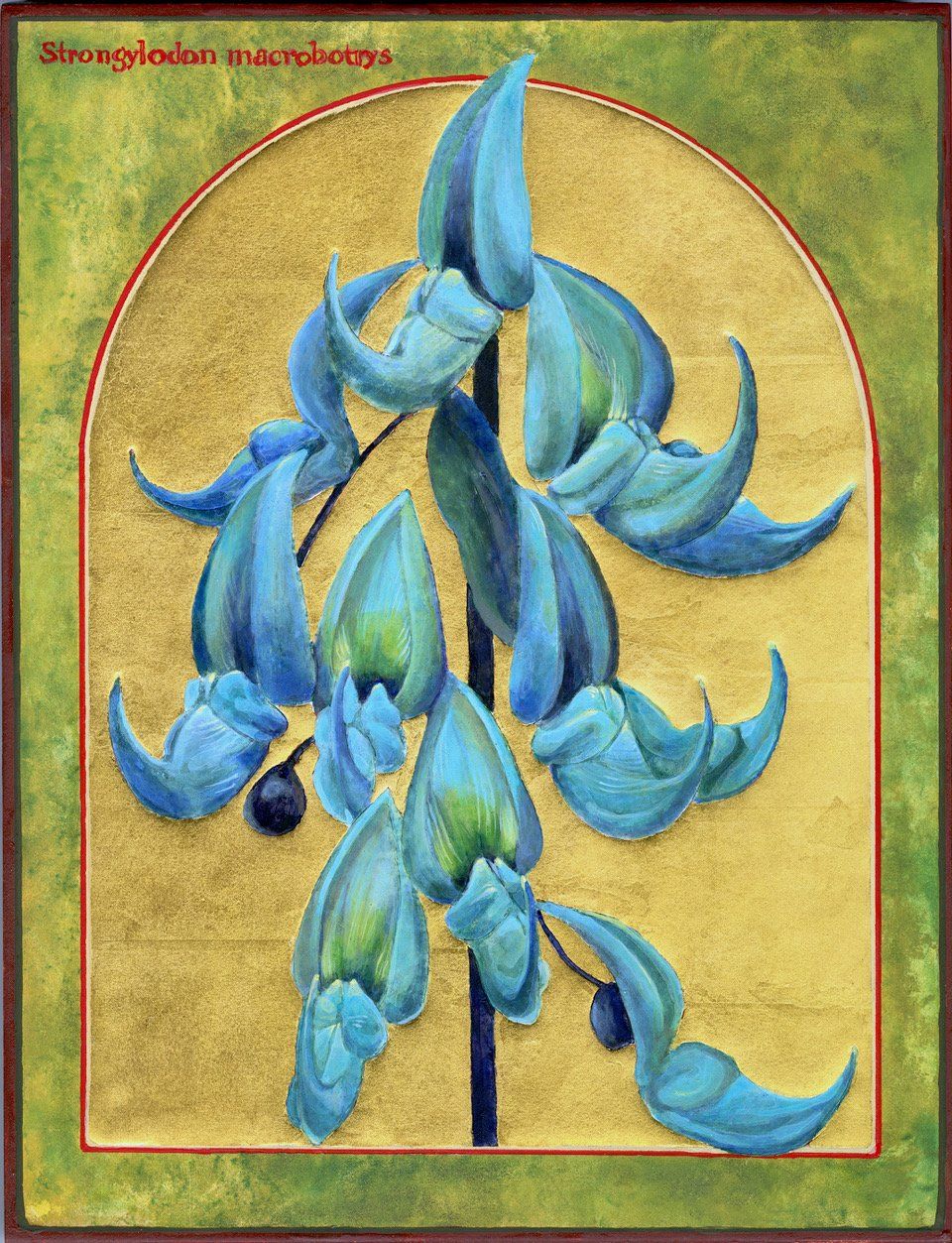 The Activism
Manno sees environmental activism and advocacy as an important part of her Sacred Icons series. Her environmental activism—such as her involvement in protests against the Colorado Air National Guard's secret plans to do air to air combat training above a pristine wildlife refuge and her protests against fracking—is congruent with what she is attempting to do in her art. It was the alarming estimate by E.O. Wilson that half of the Earth's animal and plant species would be extinct by the end of the century that caught her attention and directed her energy toward this particular series in which she is attempting to advocate for endangered species by showing us them in a way that makes it harder for us to ignore or dismiss them as insignificant.
Manno describes her purpose in incorporating iconography as a way to "elevate nature, or other-than-human beings, to their rightful place in the community of beings, and for us to value them as having intrinsic value... to see the beauty that emanates from these creatures." When choosing her subjects, she tries to be diverse, including a wide variety of the non-human species on earth, wanting people to know that every species deserves to be seen and admired, and that plants as well as animals are at risk of disappearing if we do not care and take steps to avert their extinction. One sign that Manno is serious about this advocacy is her support of the Center for Biological Diversity, which receives half of the proceeds from the sale of her original art in this series.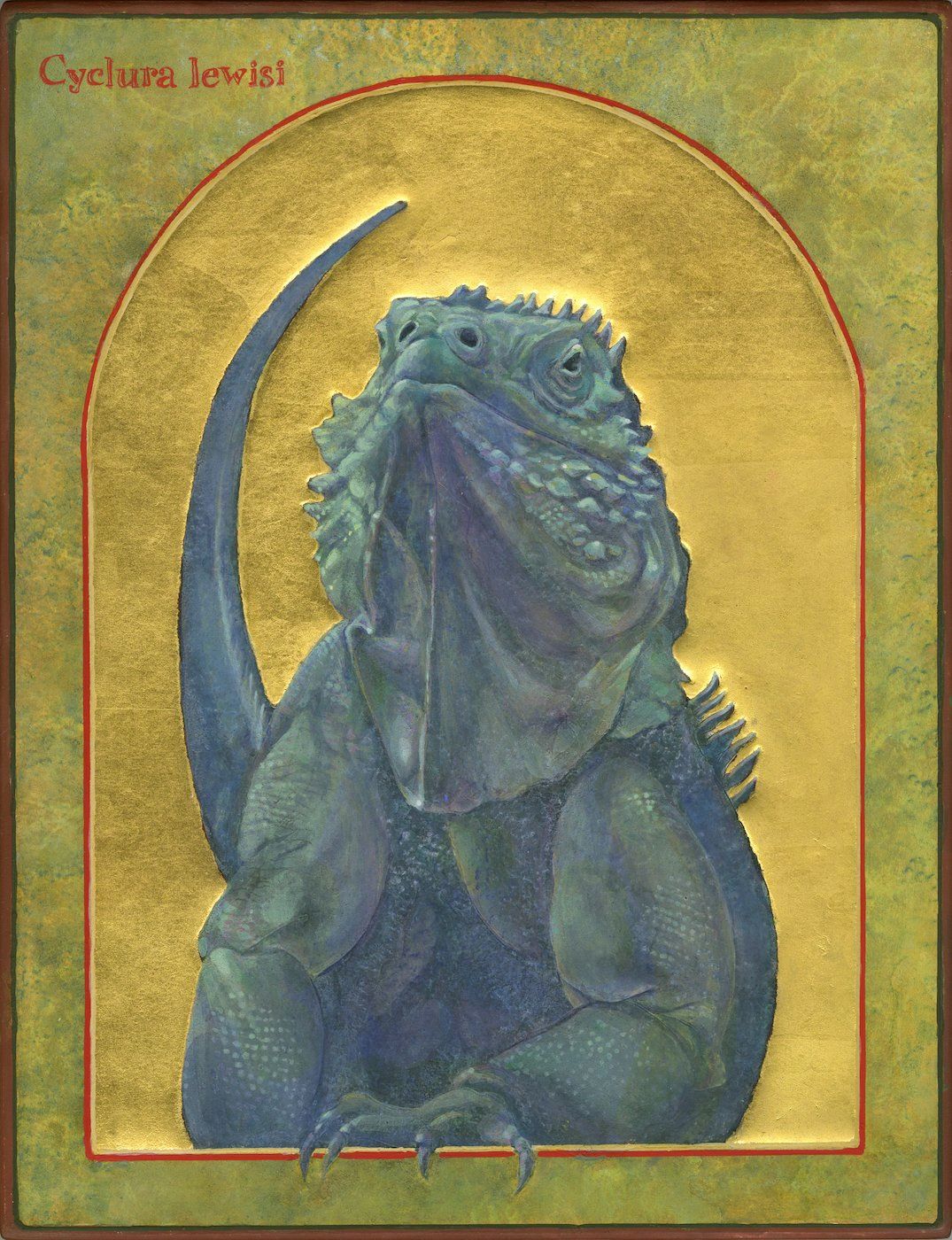 Thomas Berry, who has been an important mentor in Manno's work and thinking, once wrote, "While the human cannot make a blade of grass, there is [liable] not to be a blade of grass unless it is accepted, protected and fostered by the human." This is something Manno hopes her work will encourage people to understand and act upon.
In 2023, the Vatican commissioned Manno to create a video meditation for the seventh anniversary of the Laudato Si'. That video includes some images of different species from the series, descriptions of them and the struggles they face, and words of prayer that can be used personally or in groups. The nine-minute video is included at the bottom of this post.
You can see the rest of the Sacred Icons of Endangered and Threatened Species series here on Angela Manno's website.
Reflection Questions: How do you respond to the thought that all parts of the universe, not just humans, reflect an aspect of God's image? Do you understand the loss of each species to be a significant loss to the world as a whole? If so, do you see and act in specific ways that intentionally accept, protect, and foster other aspects of creation?
Feel free to leave a comment below or contact me directly at louise.conner@circlewood.online.
Louise
---
I am still looking for pictures for our "Circlewood Photo Ark" and invite you to send one (or more) photo of a creature (or creatures) to add to our ark. To do so, take a picture (a close-up if possible) and send it to louise.conner@circlewood.online by the end of this month. (If you send in a photograph, please include your name, the name of the creature if you know it, and your location—thanks!).