The intricate art of Ugandan Sanaa Gateja is impressive for more than one reason. Nicknamed "The Bead King," Gateja is a mixed-media artist and jewelry designer, known for his use of recycled and sustainable materials—in particular, his paper beads. His large-scale, intricate works are often colorful and tend to a hopeful view of the world.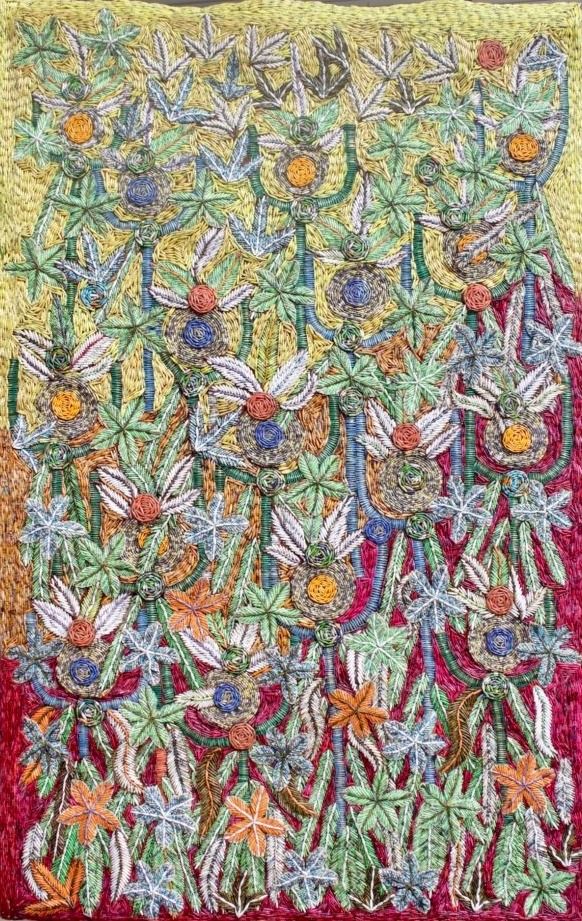 Born while Uganda was still a British protectorate, he later began work for the Ministry of Culture, managing their craft shop. He left Uganda during its civil war and studied and worked in London, making beads cast in gold and silver for European clients. It was there he ran across a paper bead discarded in a trash can of an art classroom. There was wastepaper everywhere in London. "As an artist, I wanted to discover secrets within materials sparked by the carelessness of the way modern people handle their waste and our destruction of the environment," says Gateja.
The paper beads fit in better with his native Uganda than the beads of precious metal that he had been working with. While precious metals were extremely expensive in Uganda, recycled paper was plentiful. Recycled and reused products made from rubber, metal, plastic and paper were common in Uganda, which has a history of recycling and reusing.
A fundamental aspect of his art is its relationship to the environment. As he has said, "One of the biggest concerns in my work is the conservation and environmental sustainability."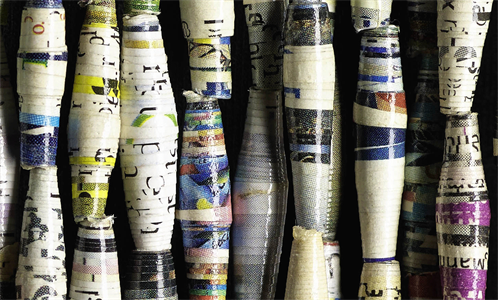 The process of making paper beads begins with paper-rolling. Once formed, the beads are treated with organic glue and varnish and are woven together into strips.
Rather than keeping his artistic discovery to himself, Gateja early on saw value in bringing other Ugandans into his work so that they could benefit as well. With artist and friend Joseph Olubo, he began an organization called Kwetu Africa to spread art and creativity throughout his historically-damaged country. Olubo died before their idea was put in place, but Gateja continued, training helpers to work with bark cloth, bamboo, and beads, including paper ones. For decades now, Gateja has taught and employed other Ugandans to be part of his work.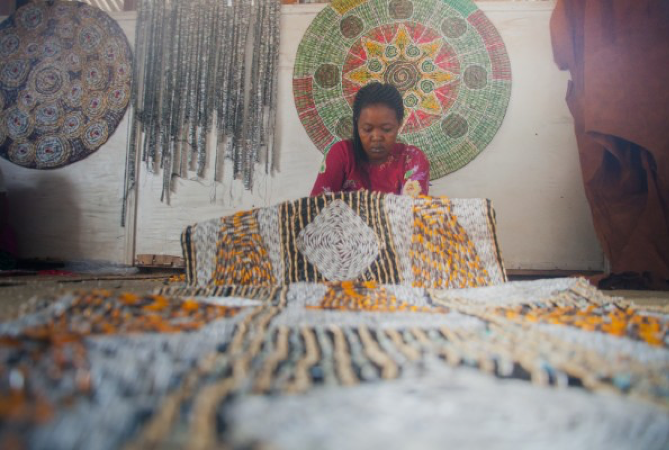 In the years since, his paper beads have become a widespread cottage industry in Uganda, providing employment and income, especially for women. He has said that he works mainly with women because of their ability to sew neatly by hand. He also sees them as the backbone of households and by working through them, skills and money are shared to households through women who will support their children whatever the condition.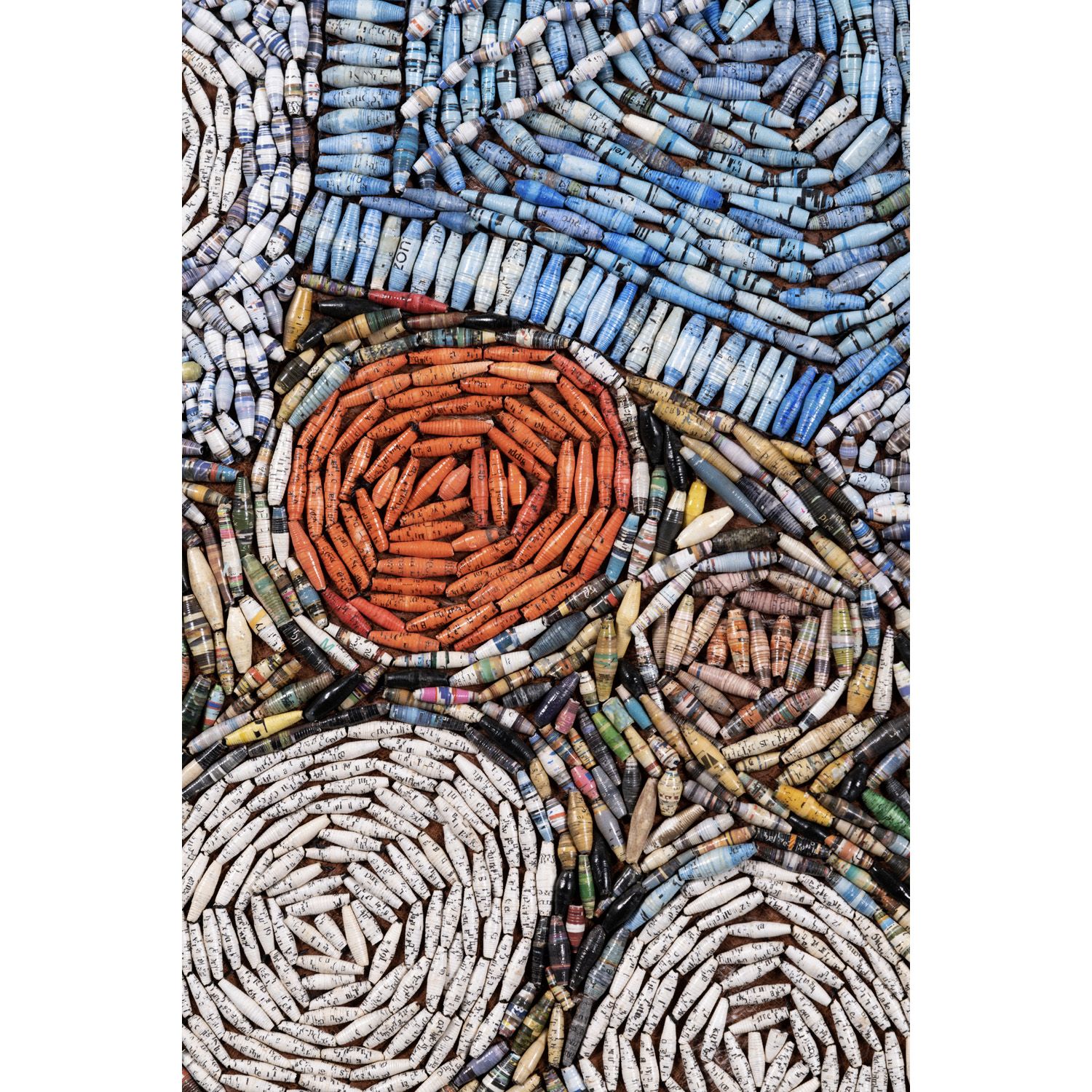 The technique of creating paper beads is simple enough so that, once trained, those who have been taught can spread that knowledge to others in their hometowns and villages. This has resulted in the technique brought to Uganda by Gateja becoming a cottage industry, with more than 50,000 people in just Uganda making an income from beads. It has also spread to other countries such as Rwanda, Kenya, Tanzania, and South Africa—all originating from Gateja and his work with Kwetu Africa. Currently, at the Kwetu Africa Art and Development center, Gateja teaches trainees from villages who come to stay for a week at a time and then return to train others in the village, where Gateja also visits to make sure that standards and are kept. In addition to paper, Gateja can also make beads from rocks and banana fiber. In 2016, he was awarded the Bayimba Honours, an philanthropic award, for making a difference in his home country with his paper beads.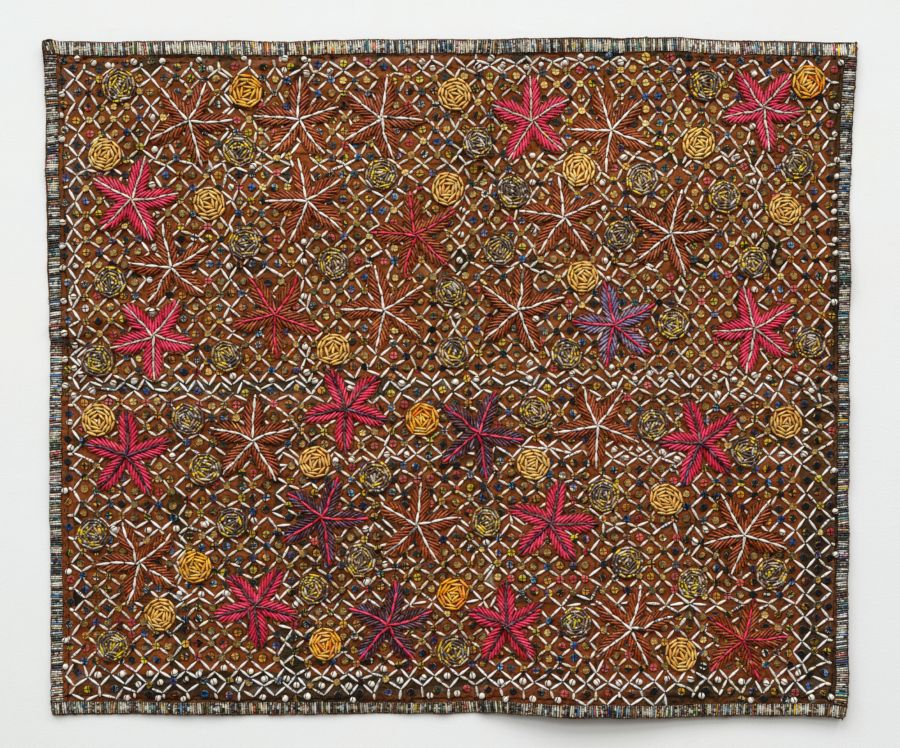 In addition to the upside of making beads from discarded paper, he sees his use of barkcloth for the backing of his work as significant as well. Barkcloth is a member of the Ficus family, growing to its full size within three years, and with the ability to produce skin (bark) up to four times. It is a traditional material with much history and significance in Ugandan ceremonies and its inclusion in Gateja's work honors tradition alongside innovation. It is also a practical way of bringing about economic and ecological health through his work since his use of it encourages other artists to incorporate it as well, which positively affects those growing these trees.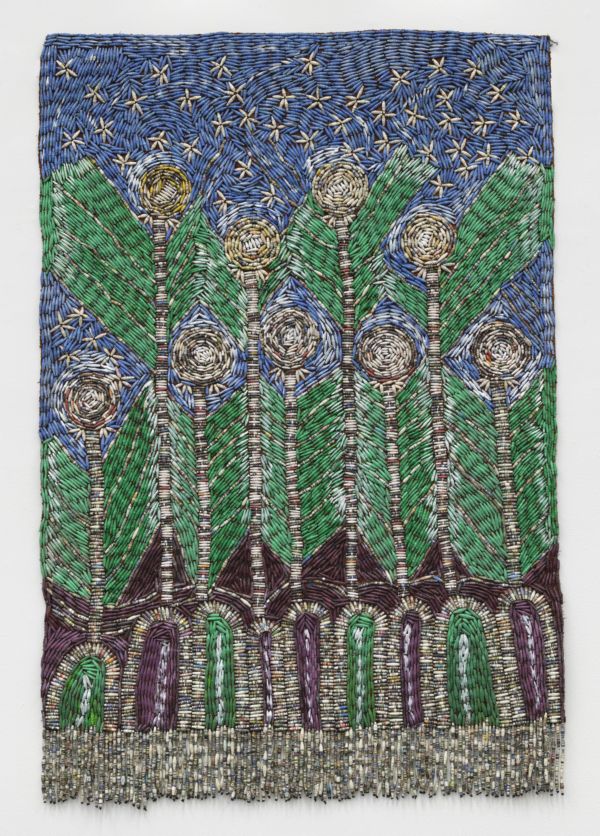 Gateja's abstract pieces touch on themes of nature, family, nourishment, and caring. Leaves, flowers, and other natural patterns are the backbone of his work, often holding within them advocacy and even politics, but with a subtlety that can bring across their messages with gentleness and beauty.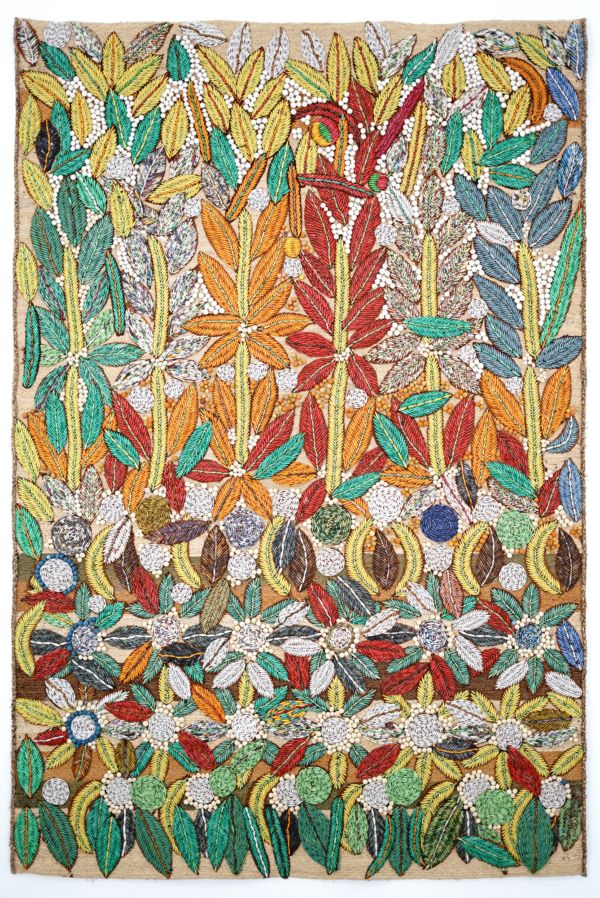 The piece above named, "Blossoming," addresses the issue of the older generation passing on knowledge to a young generation and the future looking brighter for both people and their environment. The piece below, A New Day, seems to sum up a lot of hopes one might have for a country such as Uganda—or a world such as ours. The diversity of all the various colored leaves somehow being centered around a unified whole creates a beautiful picture of what we envision when we hope for a healthy creation.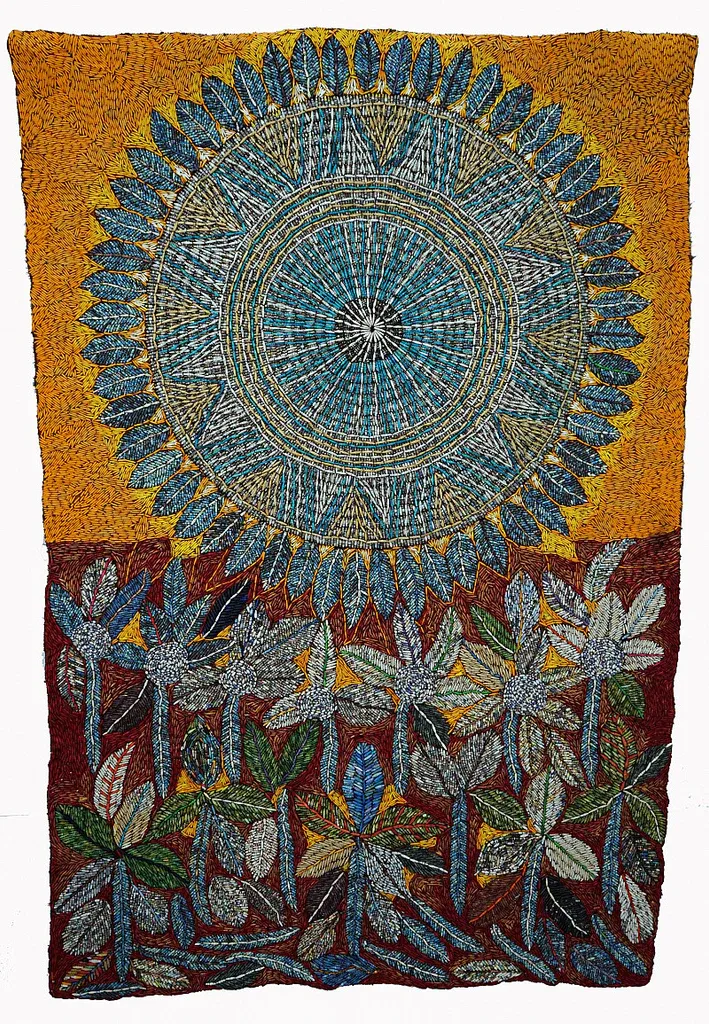 Reflection Questions: Are there any undervalued resources around you that you might find purposes for? How natural is it for you to think in terms of community rather than individual good?
Feel free to comment below or contact me directly at info@circlewood.online.
Louise