Today we welcome back Rev. Elaine Breckenridge as our guest writer as she shares a significant earthkeeping project from her own back yard.
---
In 2019, my husband, Breck Breckenridge and I moved from central California to Camano Island, Washington. There is so much natural beauty here to enjoy, especially the many forests and rocky beaches. However, island living also meant many changes in our day-to-day lifestyle, chief among them is managing our state-of-the art septic system.  This particular septic system comes with its own sand drainage field. As you can see from the picture below it was not very attractive and it occupies half of the backyard space.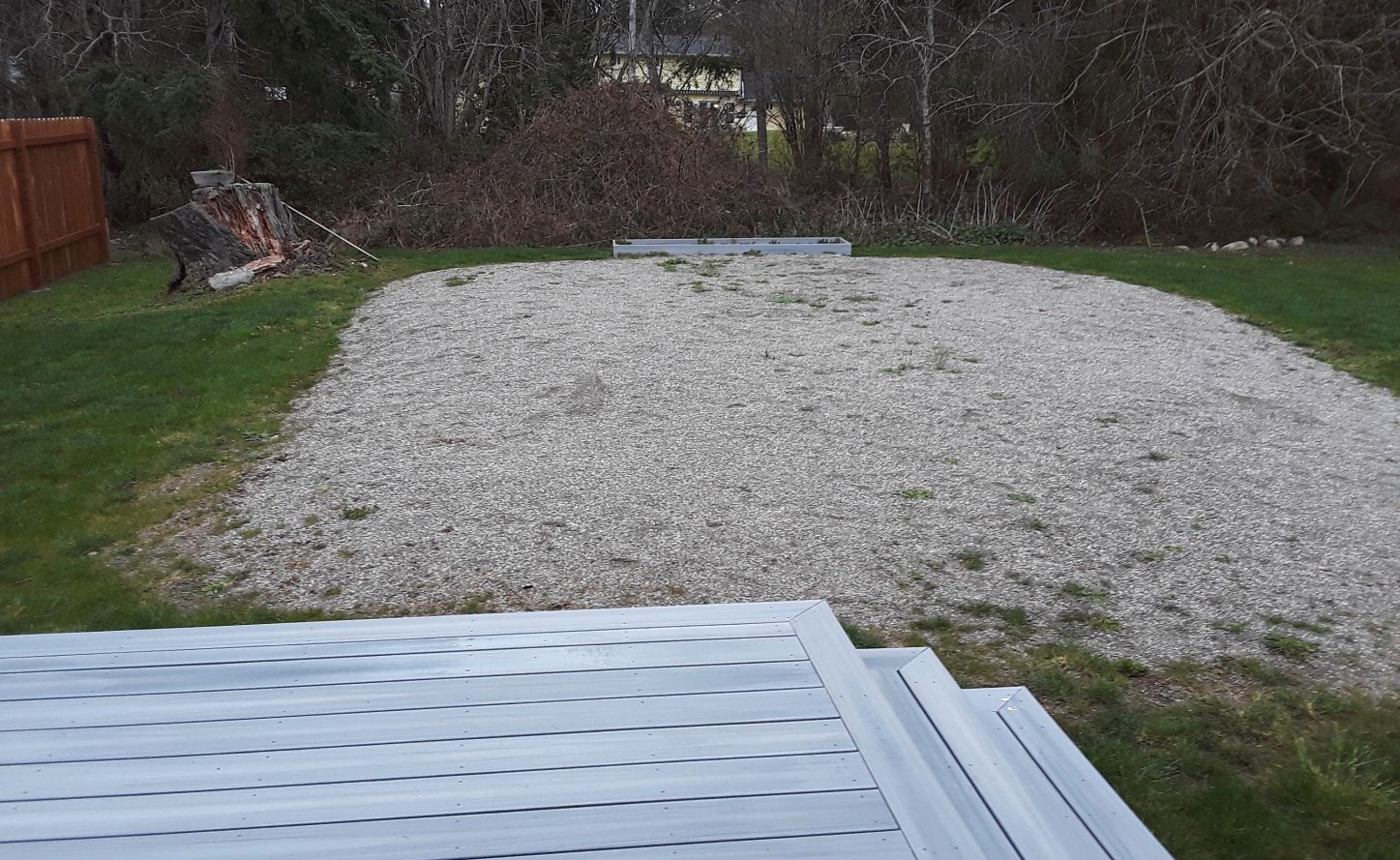 We were told that nothing could be planted on the field, but my husband, who is a professional landscape designer and botanist, was determined to transform our eyesore into something attractive. He did research, which included contacting the engineer who installed the system, and obtained a schematic of the design. He learned from studying the plan that he could, in fact, plant species with smaller root systems. And with this knowledge he began to design his project in April of 2020.

I admit that I was nervous about his plan. I had seen far too many photos of homeowners' landscapes where plantings had strangled their septic systems, damaging them, resulting in high-cost repairs. I had hoped the plan would become a Japanese Zen Garden with large rocks and an opportunity to rake the sand as a meditative practice. And, while Breck was committed to there being large stones and smaller rocks in the design, he was also determined to make it a garden with plants. To assuage my anxiety, he created a boundary with string. Nothing with roots longer than three to four inches would be planted in the center area where the emitters are located that release gray water from the system.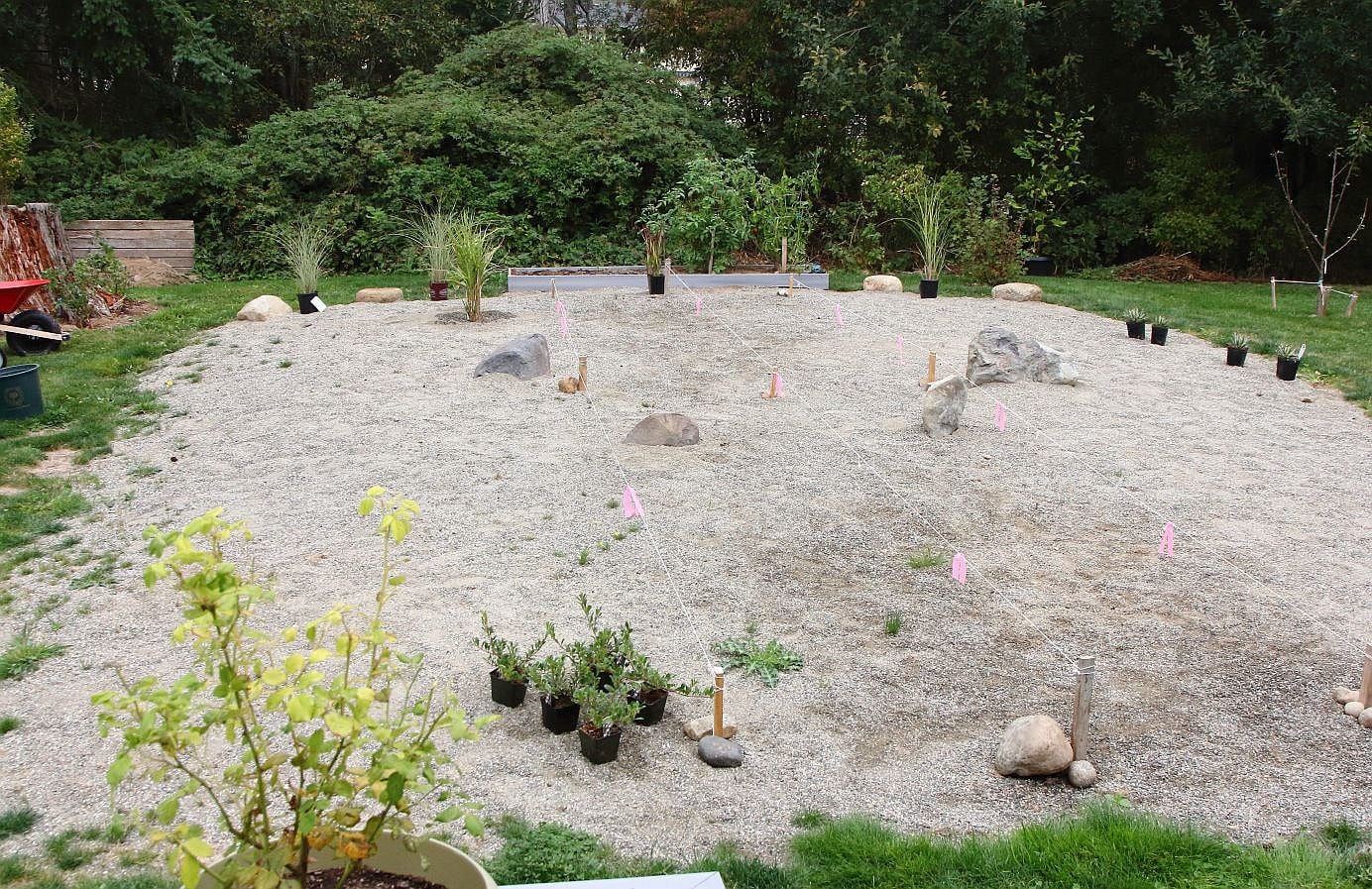 Normally, when Breck designs a garden, he creates a base map to scale and then draws his landscape designs (blueprint) by hand. This includes a list of plants selected before an actual installation. However, he adopted a different process this time. He let his creativity unfold slowly over time. He began by placing his largest rock, what he called the "Master Stone." Then came the selection and installation of other stones and plants which has changed over time. Some of the plants that are currently growing are ornamental grasses, small succulents, especially sedums, and native plants such as Beach Strawberries, Bear-berry and various herbs.
Bird feeders, including a hummingbird feeder, were placed in the lawn around the perimeter of the field. The birds found the feeders. We began to have regular visitations. We have seen the usual sparrows, chickadees, nuthatches, finches and flickers. We have visits from three other species of woodpeckers: the Downy, Pileated and Hairy.    We have the lovely presence and languorous song of Mourning Doves and visits from Collared Doves. We've seen Varied Thrush, and Grosbeaks.  One day, we even had twelve Band Tailed pigeons! We've watched a juvenile Cooper's Hawk practice its hunting. Needless to say, the birds scatter! We have other visitors who happily graze beneath the feeders—squirrels and rabbits. Butterflies visit some of the plants when they are flowering.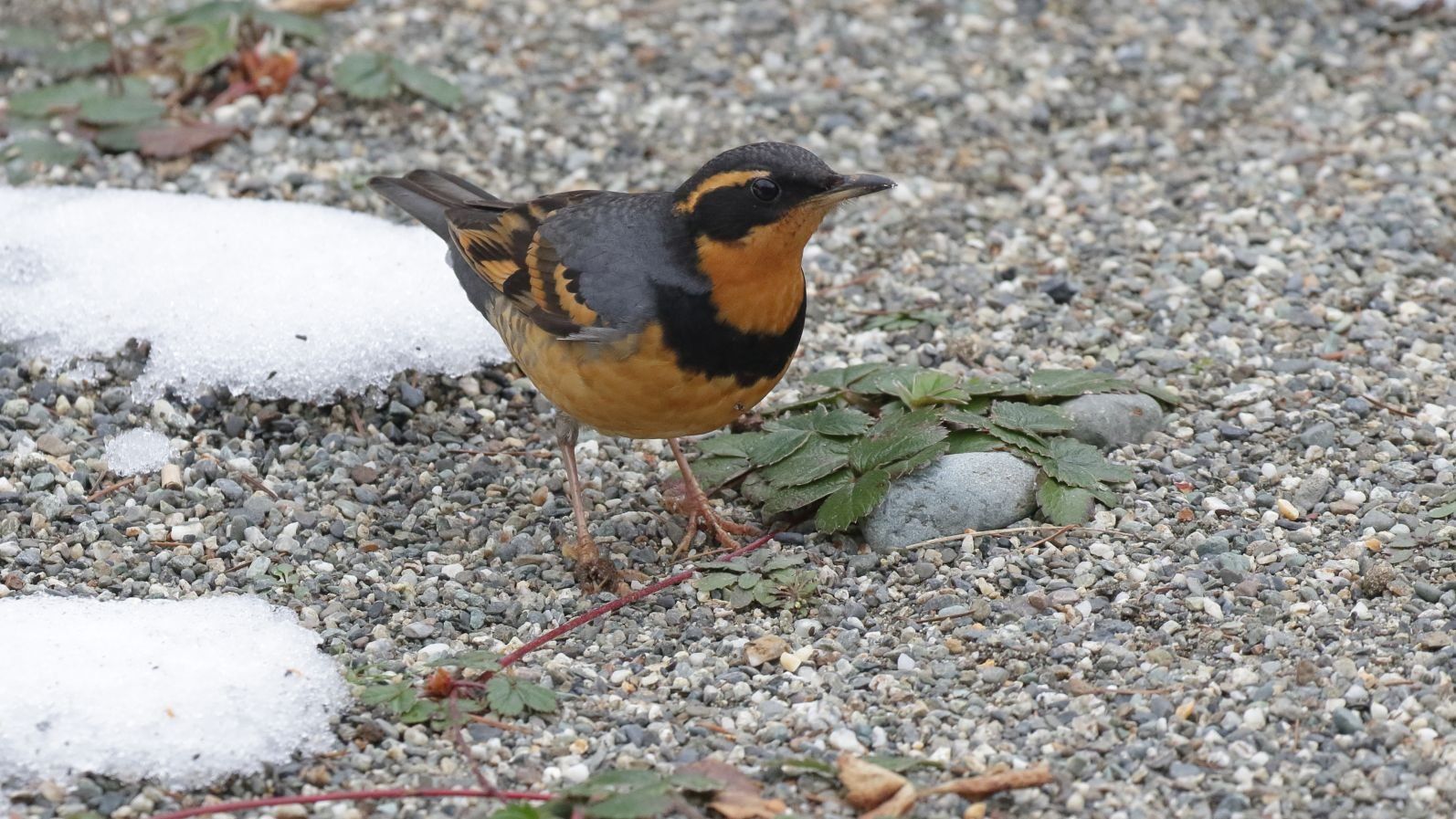 Then followed the bees. Breck is raising both Mason and Leafcutter bees. To do so, it has meant installing a house for the bees and providing flowers for their food. For example, we have expansive clover patches in both our back yard and front yard which have attracted many bumblebees as well.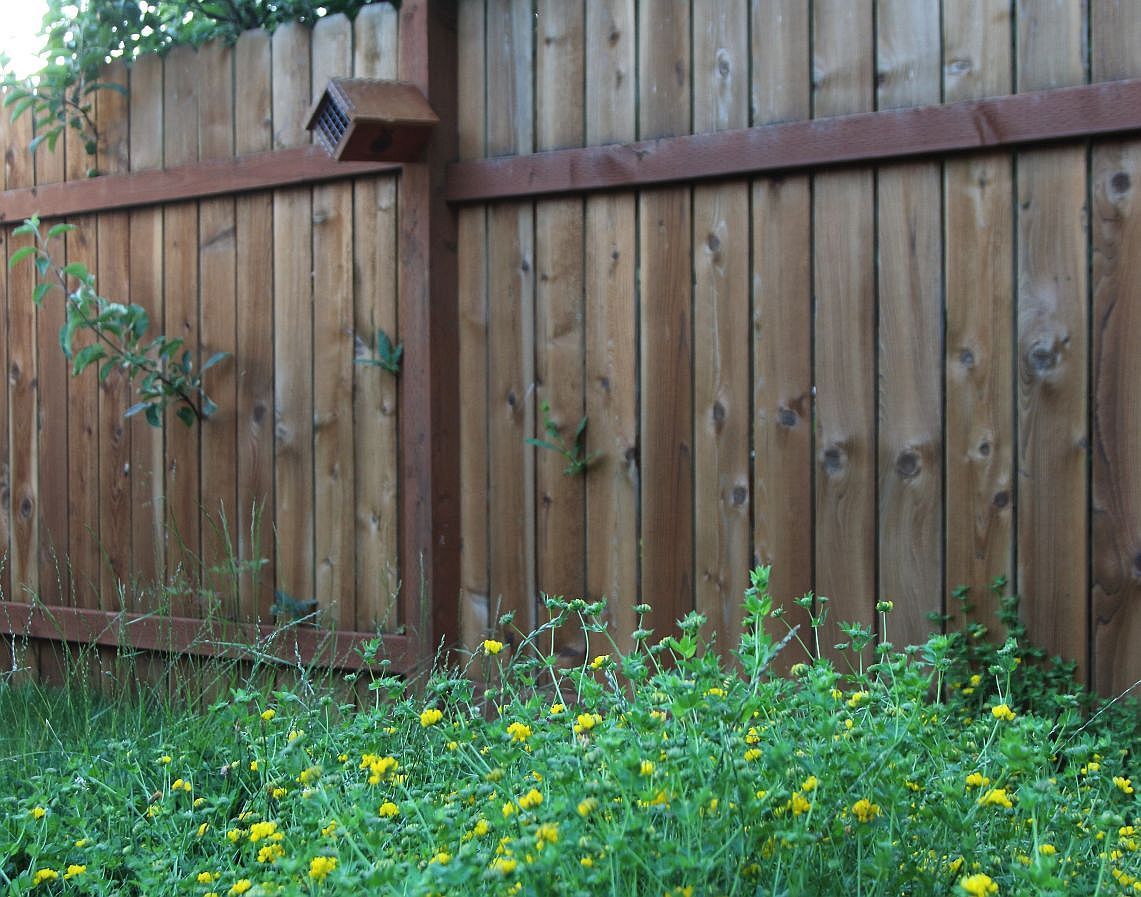 Breck's creation of a landscape, from the drainage field, which was begun over two years ago, is now a continual work in progress. It went through many changes and its latest incarnation this summer is both beautiful and interesting. More importantly it is serving creation. Over time, the septic drain field has begun to be transformed into its own little ecosystem.
The author of the book, The One Straw Revolution, Masanobu Fukuoka, was a Japanese farmer and philosopher celebrated for his natural farming and re-vegetation of desertified lands. He wrote, "The goal of farming is not the growing of crops, but the cultivation and perfection of human beings."
The same I think can be said of any project dedicated to Earthkeeping. As Christians and ecological disciples, when we become co-creators with God in our caring for the Earth, our personal transformations naturally occur. Breck and I have had our own transformation experiences. Rather than simply redeeming the eyesore of a septic field of sand, a new creation has come forth. It has been wonderful for me to see how Breck has found a creative way to partner both with the Creator and creation.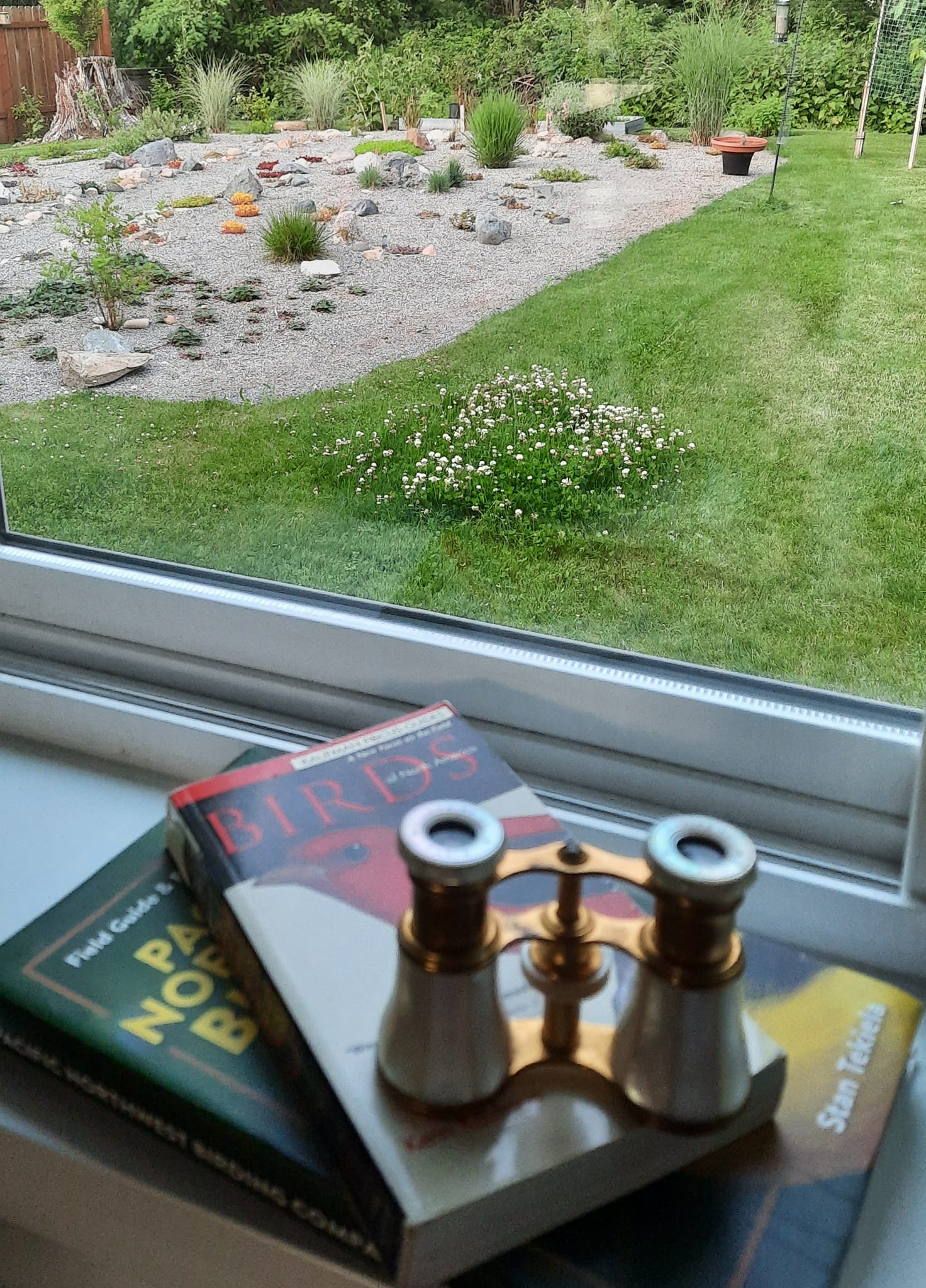 As for me. I am not a gardener. I did not work on this project. But the project worked on me. My anxiety has been transformed into joy. To begin with, I had no interest in birds whatsoever. And then one day this past winter I saw a Varied Thrush at one of the feeders. It was the most beautiful bird I had ever seen. So, now I am learning about birds! I have bird books and I am keeping a life list of birds I have seen from my kitchen window. At the moment, I use my opera glasses, but who knows, maybe I will trade them for binoculars and venture forth from my own backyard to see more flying beauties and wonder in creation.
Breck and I are grateful for this opportunity to recount the story of the new creation in our own backyard. And after sharing this reflection with all of you, we have decided that the name "Septic Drain Field" needs to be transformed as well. Many thanks to you for visiting "The Sand and Stones Garden" created by Breck Breckenridge on Camano Island, Washington.
Rev. Elaine Breckenridge
To leave a comment or to share this post, click here.