Today we introduce a new column to The Ecological Disciple readers—Practical Earthkeeping. We are looking forward to sharing earthkeeping ideas and practices from different people and perspectives. As James mentioned in his column last week, he will be taking a few weeks off as he and his family pack and move to Camano Island. Today, we re-introduce Vidhya Chintala, who will be one of our writers for this column.
---
Like a bird's nest, a bee's hive, or a spider's web, our homes are a part of our local ecosystem. Our homes have a dominating influence in shaping the natural habitat of the plants and wildlife around them, not just by the space they occupy or displace, but by the amount of synthetic products and energy we use. Here is an example by the FISH (Friends of the Issaquah Salmon Hatchery) that outlines how household activities can protect or harm the health of the local streams and rivers, and thereby the salmon population.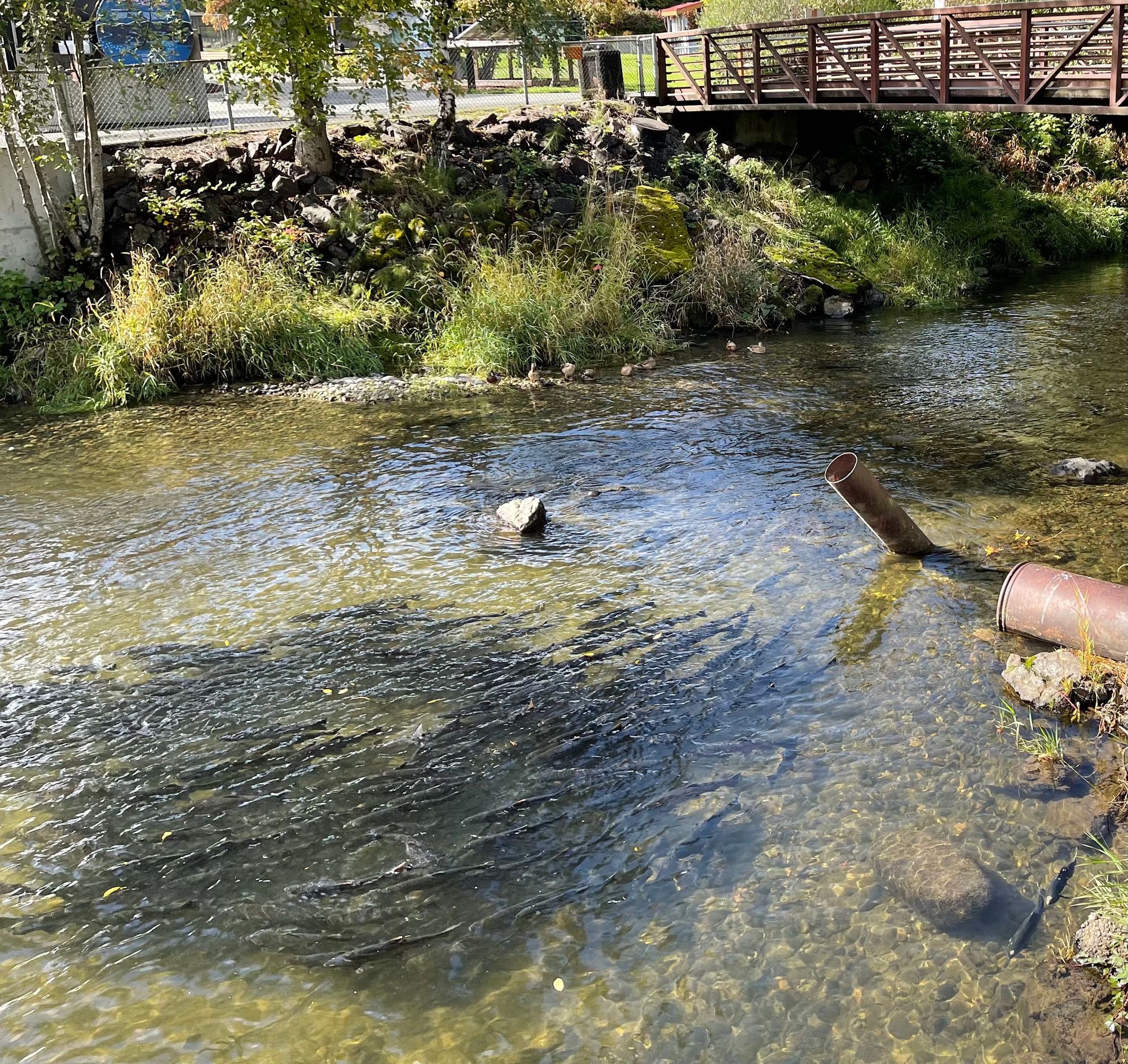 We can protect or harm. The good news is that we still have a choice. We can start making simple, intentional choices and changes, at a pace that is sustainable for us, as individuals and families. Where do we start? How do we start? I say, chores!
Chores are an undeniable and inescapable reality of our daily lives. Most cleaning products on the market not only add to the plastic pollution, but the very chemicals within the product have been found to alter the quality of the indoor air, and create harm to the wildlife by polluting local waterbodies and land.  As the awareness on this issue is growing across the globe, unique solutions are becoming more easily available. There are a lot of options in terms of choosing the various cleaning products to buy or even making simple do-it-yourself ones at home.
Let's go one chore at a time! And maybe, start with something that we do each day- the dishes! I made a switch from the liquid dishwasher detergent that come in plastic jugs to dishwasher pods last year, and I find them extremely convenient and efficient. Avoiding liquid detergents in plastic containers helps reduce the plastic waste produced at home, as well as the carbon footprint of the shipping and production of such larger quantities of product.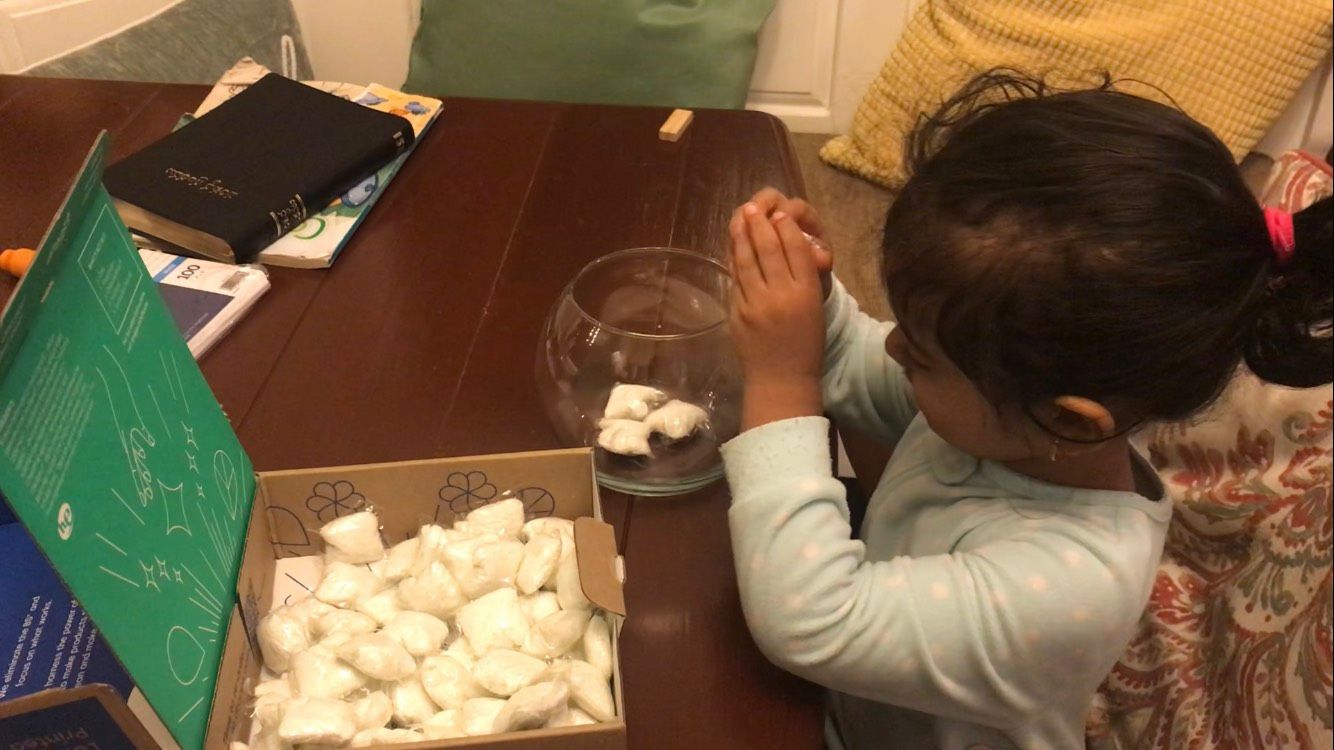 Even with dishwasher pods or powders, not all can be the best choices for the health of our planet and our family. With all the daunting green terminology being used these days, it gets mighty confusing. Here are three aspects I found that could help us with this decision making.
What's in it? The ingredient list of the product is our key to understanding a product's impact. Here are a few chemicals that are known to be toxic and are best avoided—
Artificial dyes and fragrances (contain Volatile Organic Compounds-VOC's that are released as gases causing indoor air pollution)
Phosphates (increase algal growth in waterbodies decreasing oxygen supply for the fish population in it).
Formaldehydes (listed as Methanol, Methyl Aldehyde and Methylene Oxide)
Chlorine (listed as Sodium Dichloroisocyanurate)
Sulfates used as surfactants (listed as SLS (sodium lauryl sulfate) or SLES (sodium laureth sulfate)
Bleach (listed as Sodium Hypoclorite)o
Ethanolamines (listed as as DEA (Diethanolamine), MEA (Monoethanolamine), TEA (Triethanolamine)
PolyAcrylates (listed as Acrylic acid, 2-Ethylhexyl Acrylate, and Methacrylic acido
Methylisothiazoline (listed as MIT or chemical preservative)
Benzisothiazolinone
Triclosano
Sodium Metasilicate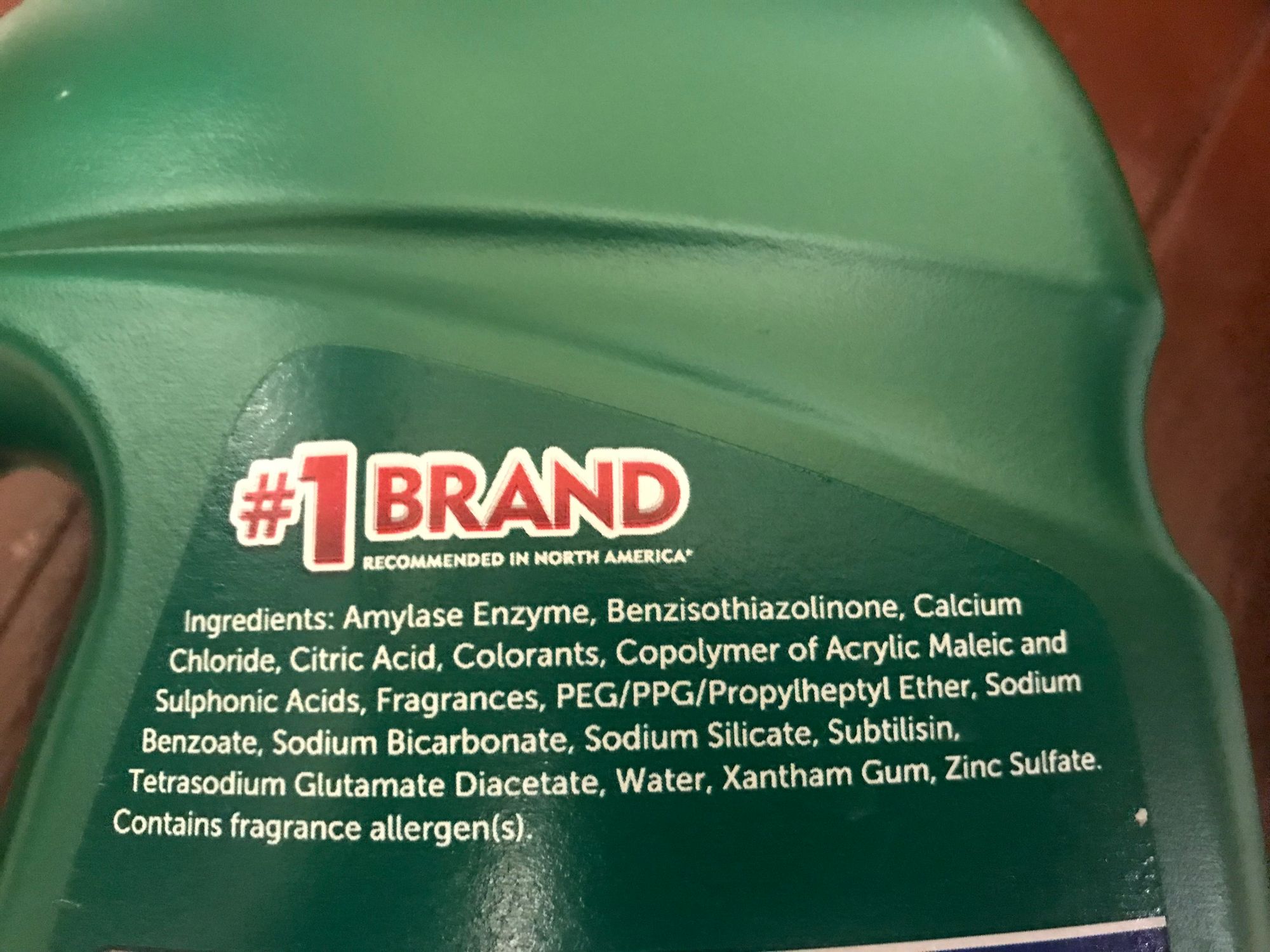 How is it packed and shipped? Many popular products on the market offer plastic-free, compostable packaging, and some also offer carbon-neutral shipping. This is a great way for us, as consumers, to encourage business practices that are more eco-conscious.
Is it for me? This is a question of choice based on personal preferences, taking into account whether the product is affordable and convenient to use. This ensures that we make a personal choice of change that is a sustainable.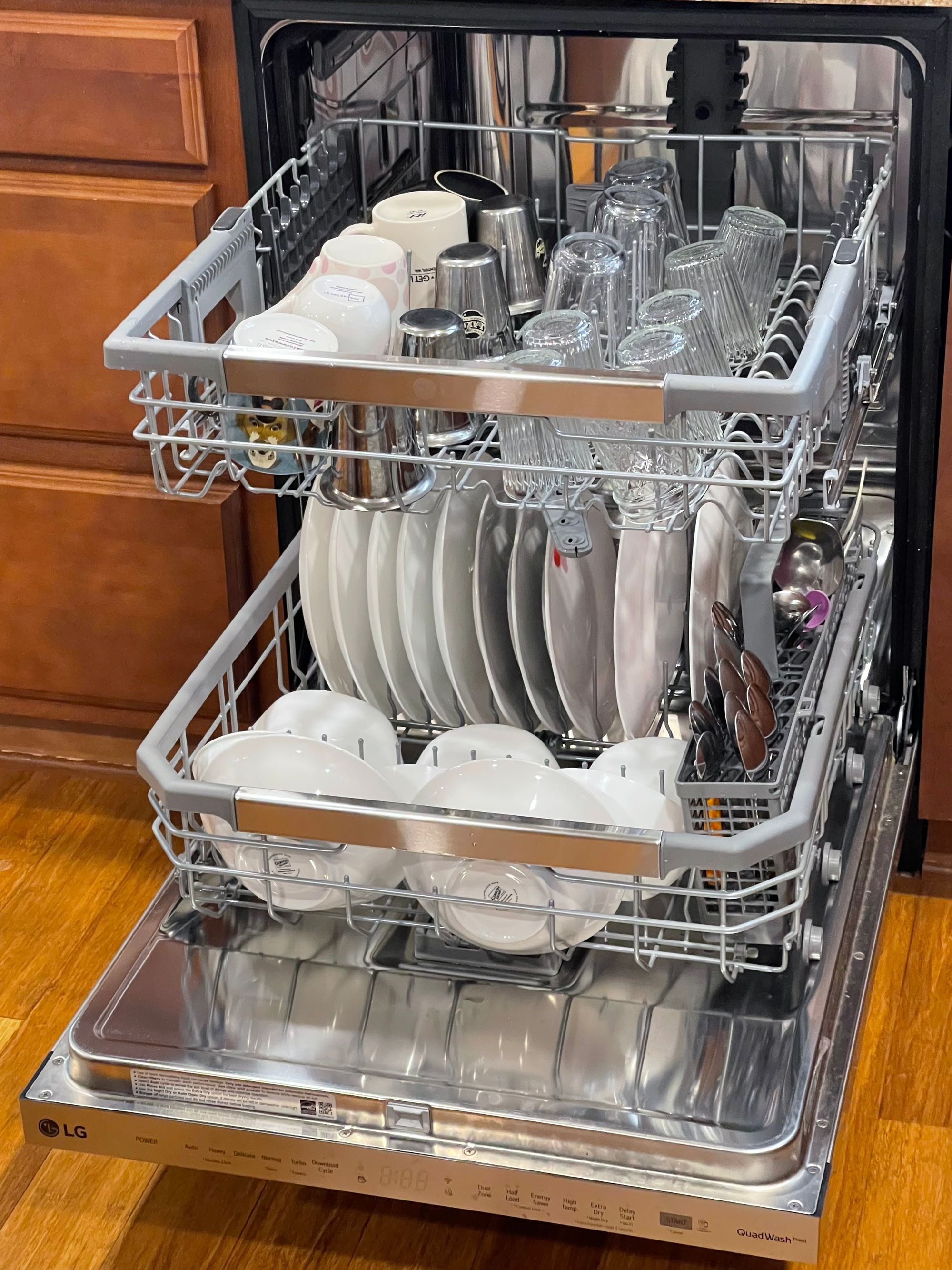 Here are a few more things I would add for our consideration. Firstly, air drying the dishes by just leaving the dishwasher open for a couple of hours will help reduce the energy usage with machine drying, as well as stop the use of additional chemical products such as rinse-aids that are used to help with the drying process. Secondly, you can always check for a product's ingredients and its effects on the environment and human health at useful links such as EWG and EPA. Thirdly, we can use our buying power, as consumers, to request the grocery stores to carry products that are safer for our planet.
We have got this! As parents, grandparents, siblings, friends, and Earthkeepers, our every choice and every effort, both big and small, is worth our love for God and His creation!
Vidhya Chintala
To leave a comment for Vidhya, click here.
---
We would love to share YOUR practical earthkeeping ideas!  If you have a practice or habit you have recently learned or have been doing for years, send it to info@circlewood.online by Monday, June 20 and we'll look at including it in a post comprised of earthkeeping ideas sent in by readers.  The ideas can be as short as a sentence or two or as long as 100-150 words.
Learn more about our parent organization by visiting the Circlewood website.