Happy autumn, everyone! For those of us in the northern hemisphere, and especially here in Washington state, this change means the days are getting shorter and the air a little chillier; apples are ripe, and pumpkins are growing. I often think about how much I love some of the traditions that accompany this season, but how bad for the environment many of them are. As we all work towards stewarding our planet to better health, it's important to find ways to continue beloved traditions while making them friendlier to creation. Today, I bring you a few suggestions to make your autumn celebrations a little more earth-friendly.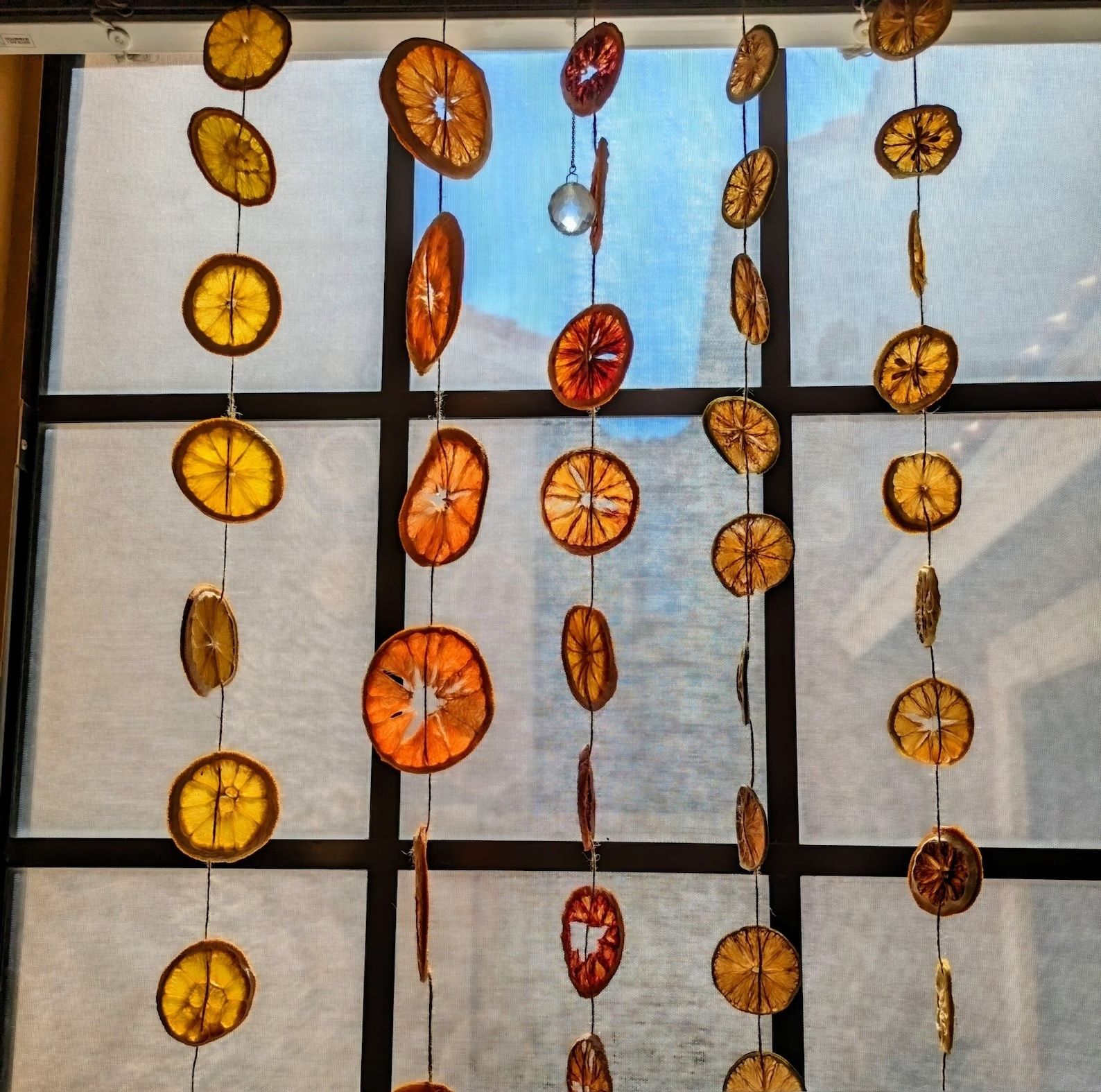 Decorations
Decorating for fall is often a favorite way to mark the change of seasons. I look forward to taking a lap around a local thrift store and finding something second-hand to use as fall decor each September! I also save past year's decor that I was given, purchased, or made myself to reuse each year. I try to minimize plastic that I buy new, so if I'm going to make or purchase new decorations, I like using natural materials. Dehydrated orange slices are favorite decorations of mine. While the slices can also be edible, and are cute and tasty for garnish on fall dishes or to steep in apple cider, I mostly use them to decorate my home. They last a long time and are easy to make!
Pumpkins are arguably the most famous autumn decor where I live, and they're readily available at this time of year. I love finding pumpkins from a local farm to display in or outside my home. If I decide to carve one, I like to save the fruit from the inside to make something like pumpkin bread, pie, or even a pumpkin spice coffee syrup. I also recommend saving the seeds and roasting them for a delicious snack.
When I'm ready to take down my autumn decorations, I try to compost the orange slices, pumpkins, and anything else made of natural materials. If you don't have your own compost system or don't live in a town that will pick up compost, try finding a local organization, garden, or farm that will take them!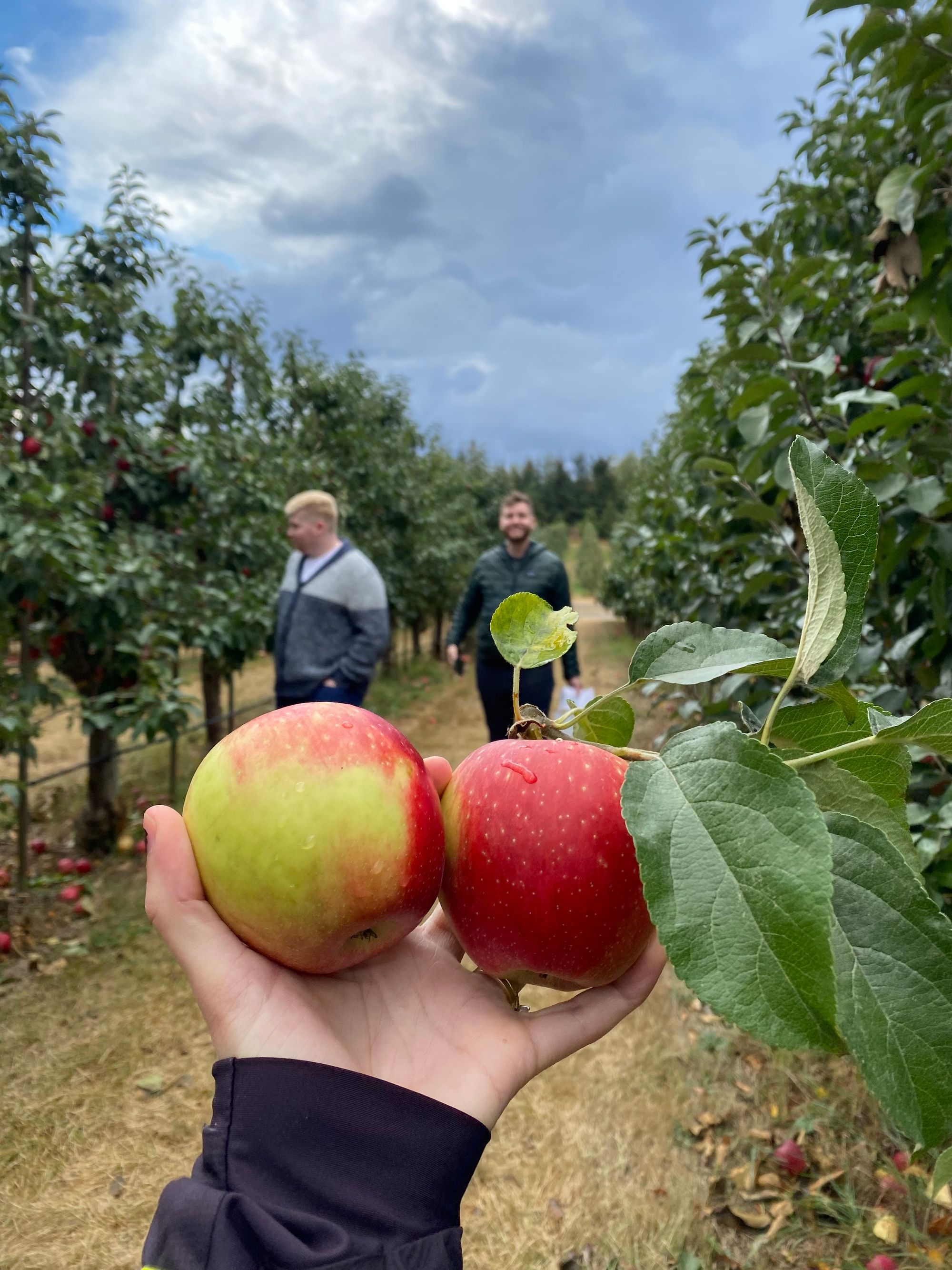 Food and Treats
Delicious fall food and treats are a quintessential part of celebrating this new season. One of my favorite ways to make this more earth-friendly is by using local, seasonal ingredients. I love trying out new recipes that use squash, beets, blackberries, or other produce that grows in my area at this time of year. Apple picking at a local orchard is an easy way to make eating seasonally accessible and fun. Locally made candies, pastries, and other treats are another great way to make your autumn more earth-centered, and also a great way to get to know your area by trying out a new shop or local business. When I'm doing my apple-picking or grocery shopping, I use reusable shopping bags and try to buy things that have minimal plastic packaging (when it's affordable).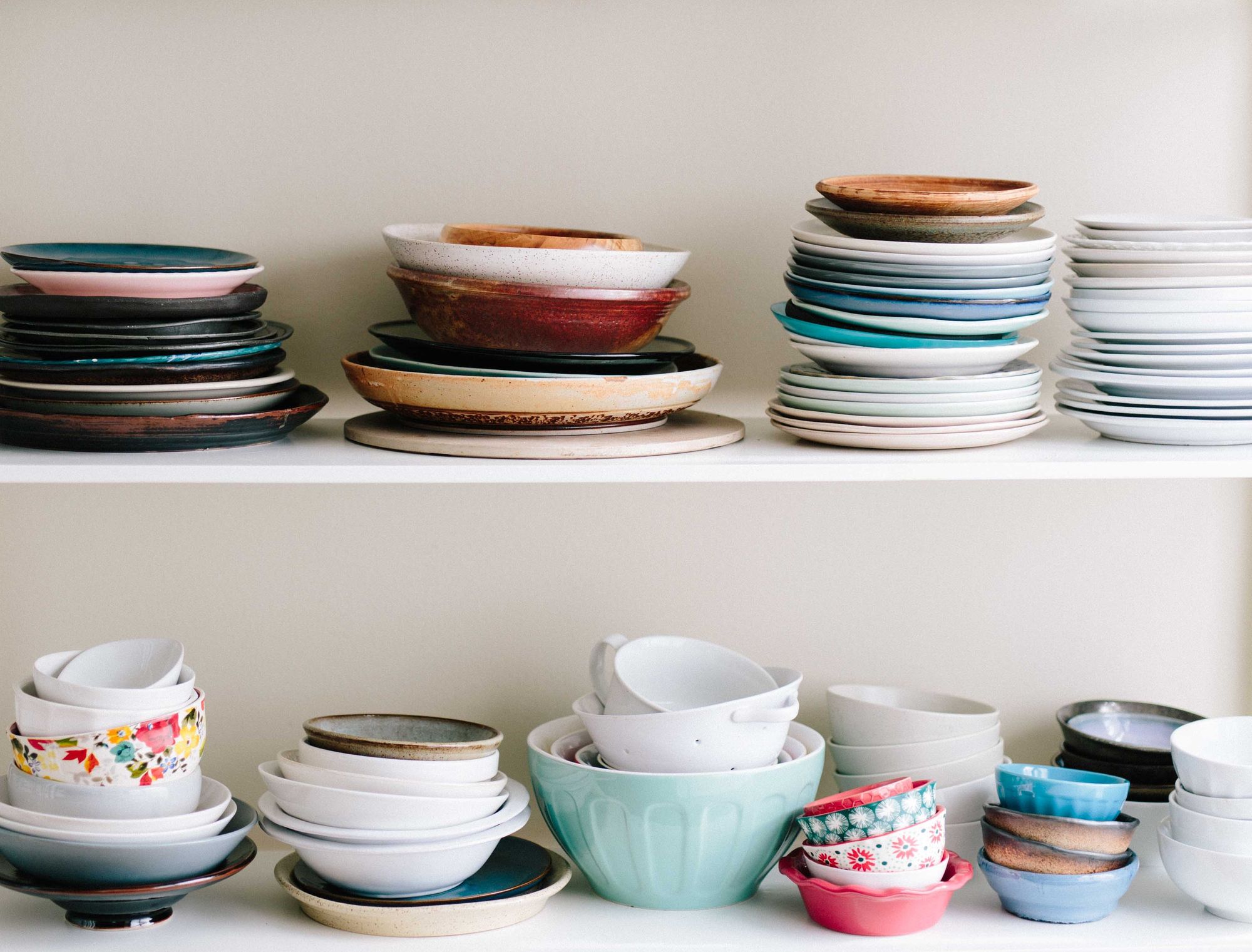 If I host a holiday gathering or party of some kind, I make sure to use real dish-ware instead of paper or plastic. One of my personal goals for this season is to find some cloth napkins so that I can replace single-use napkins in my hosting. I try to minimize food waste by checking what I already have before shopping (is it just me that always has a can of pumpkin puree left over from last year?) and using scraps of veggies or meat for stock later. I also try to make sure to use leftovers so that none of our food goes to waste, and if I'm sending folks home with any food, we use reusable Tupperware or containers (returning them is a great excuse to see friends again)! I also love using leftovers to try new recipes or combinations, like the "moist-maker" sandwich that my Dad makes after Thanksgiving every year.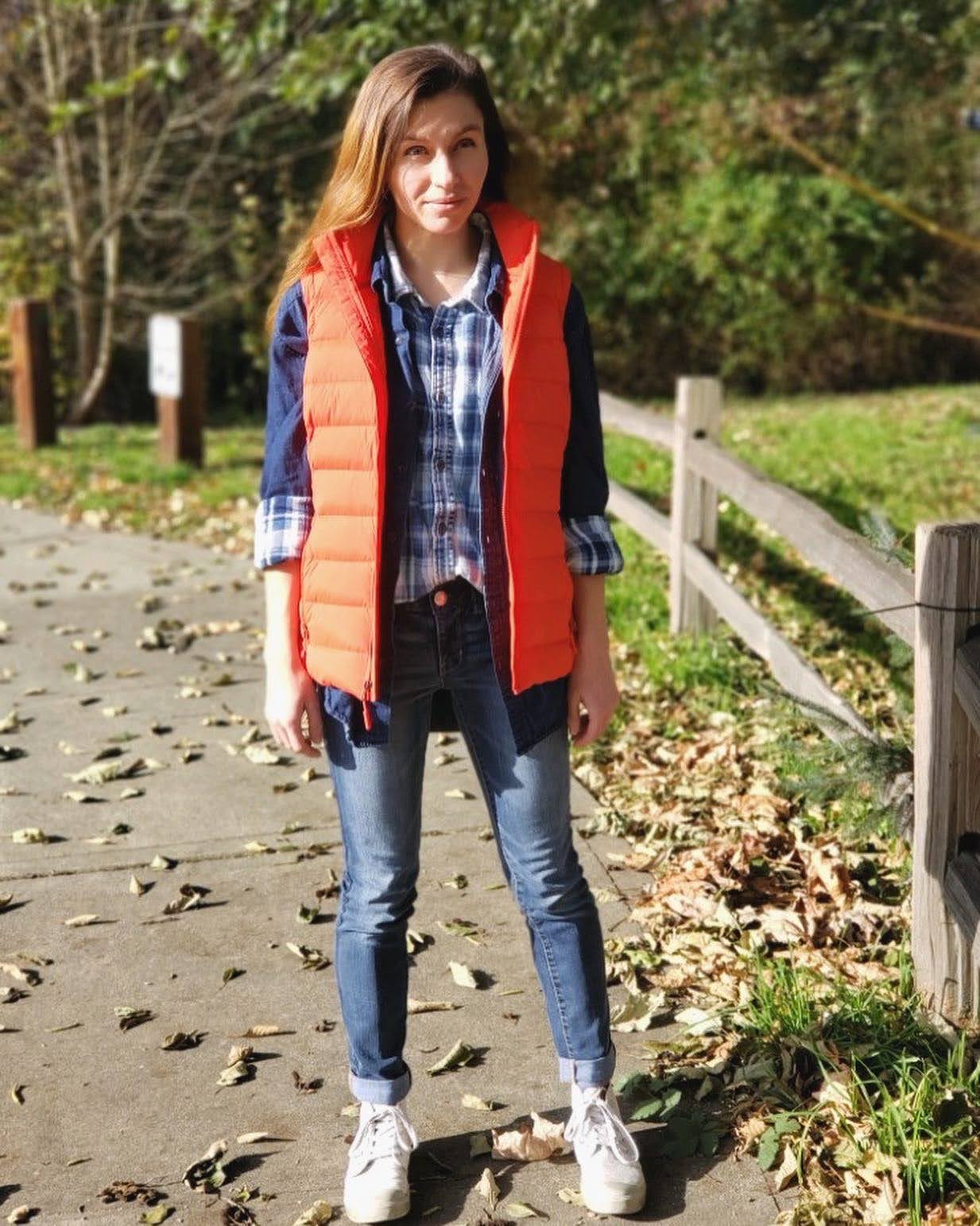 Costumes
If you choose to celebrate Halloween or to dress up in costume for any reason, try to make your outfit choices as sustainable as possible! I recommend using clothes or accessories that you already have to create a costume if you can, or try to borrow something from or swap with a friend. If you're looking for something specific, try thrift and secondhand stores. You can also reuse a signature costume for years and years. I've been Marty McFly for every Halloween since 2019, but I also wear the signature vest throughout the rest of the year.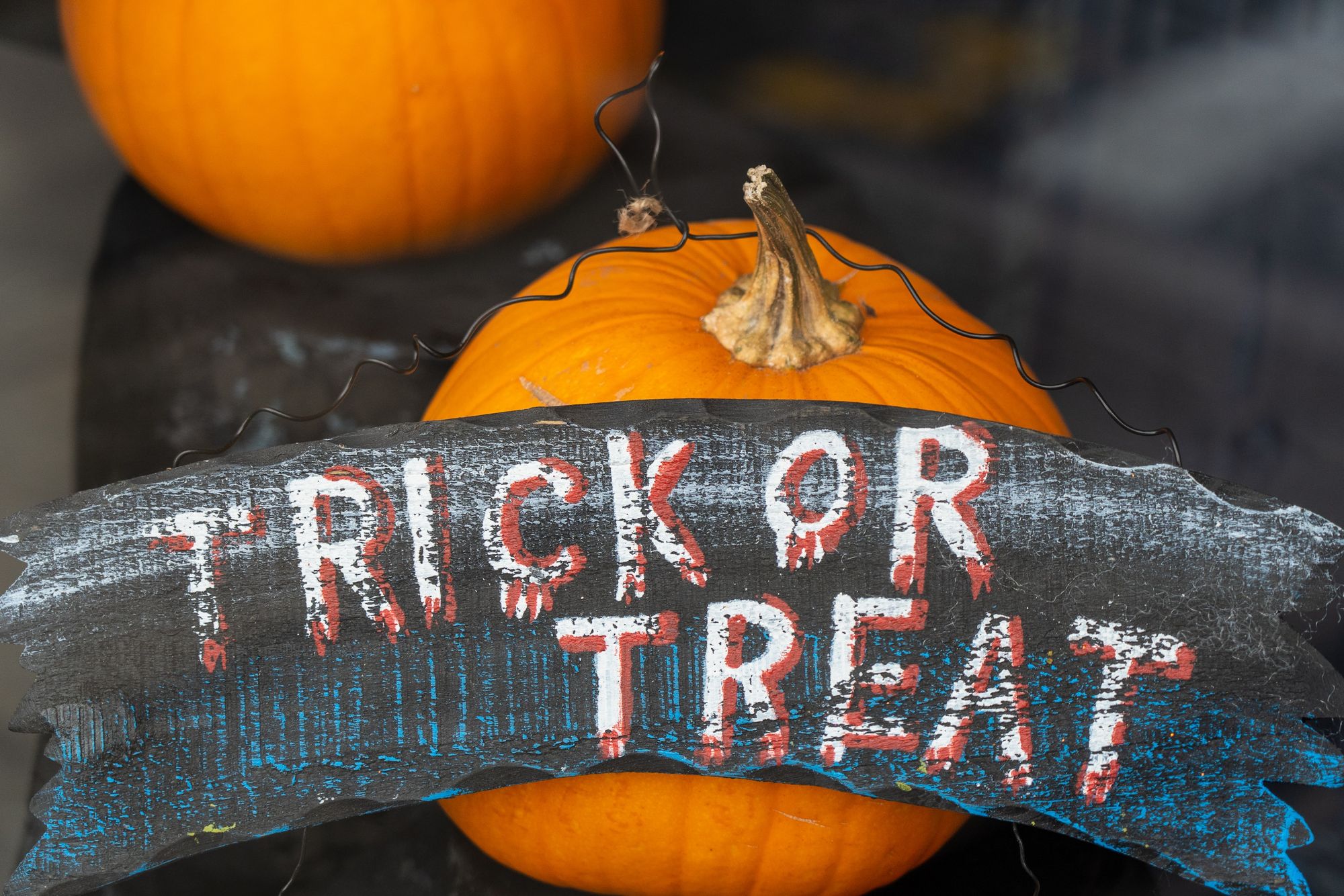 Trick or Treating
If you plan to go trick or treating and need something to hold your candy, I recommend using something that you already have around, like a pillow case, a reusable grocery bag, or even a simple bucket! For a little more festivity, you can paint these options to look like a jack-o'lantern or something else seasonal. Then you can reuse whatever you painted from year to year. I also recommend walking from house to house, rather than driving, if you're able.
Our friend and Circlewood supporter Christine Sine also shared some great resources for a green, fair trade, and ethical Halloween, which you can find here on her website, Godspacelight.
Conclusion
There are many different ways to make your autumn traditions and celebrations more sustainable. If you try any of these suggestions, or know about others, please share them in the comments section below!
I want to hear from you! We all have different ways to care for creation in our own lives: what do you do to practice earthkeeping? I'd love to hear from you and feature your ideas. Feel free to email me at jessalyn.gentry@circlewood.online.
Jessalyn