I am pleased to introduce readers of The Ecological Disciple to a new friend of mine, Rev. Dr. Jessica Hetherington. Jessica is an ecotheologian and minister who lives in the Ottawa River Watershed, in Ottawa, Ontario. I subscribe to her Substack newsletter, "Faith. Climate Crisis. Action," and encourage you to check it out.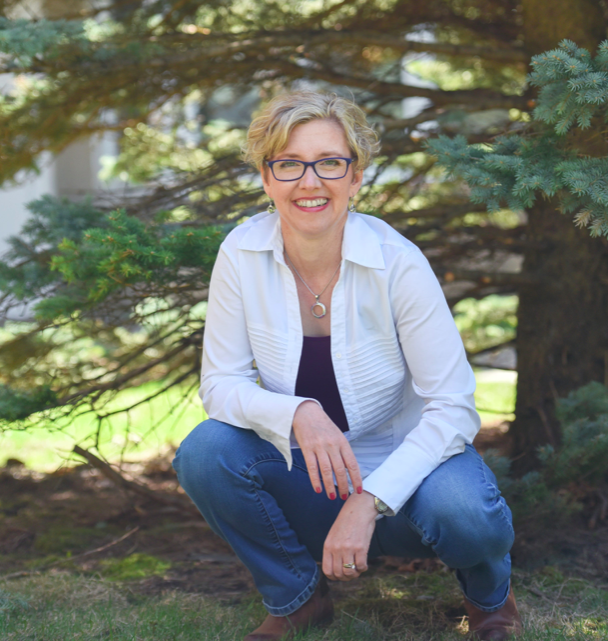 As we prepare to celebrate All Saints Day on November 1, it seemed good to share this piece from Jessica about the environmental martyr Ken Saro-Wiwa. Peace to you - James.
---
Who Was Ken Saro-Wiwa?
I keep a paper file folder with various ideas for my writing. Every time I open it, the smiling face of Ken Saro-Wiwa peers up at me. Saro-Wiwa was a Nigerian journalist executed on November 10, 1995, for his environmental advocacy work. Over the past months, as I would put things in and take things out of the folder, Saro-Wiwa's visage would smile out at me, as though he were still alive, as though this was a recent picture of a friend on my social media newsfeed. It's an open, friendly, engaging smile. I imagine the photograph was taken shortly before or after a conversation about the ecological situation in Nigeria. Saro-Wiwa looks intelligent and hopeful.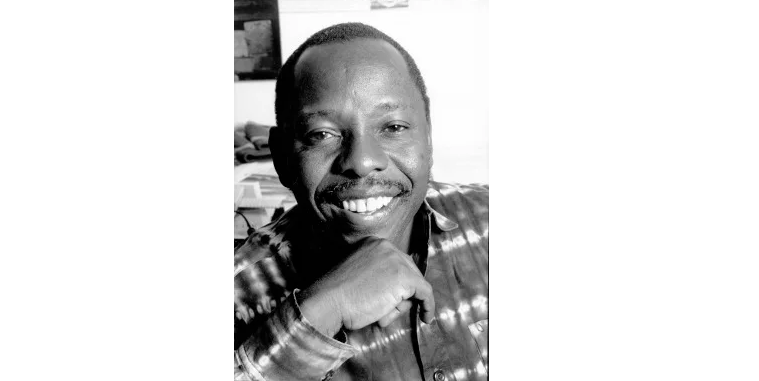 More recently I have been hearing a haunting challenge when I look at it: "When are you going to tell my story? When are you going to talk about all of the people murdered for trying to save the planet?" I realized a little while ago that the time is now. As I witness the increasing suppression of climate activists around the world for being more forceful in their criticism and confrontation of the fossil fuel industry and big banks by governments, it is helpful to recall – or to realize for the first time – just what can be at stake as we take climate action.
"Lord take my soul, but the struggle continues."
These were Ken Saro-Wiwa's final words before being executed by the Nigerian government on trumped-up charges of inciting murder. After five unsuccessful tries, he was finally hanged on November 10, 1995, along with five other men. They were all part of MOSOP, the Movement for the Survival of the Ogoni People, a grassroots organization that promoted the rights of the Ogoni people, a Nigerian ethnic minority whose traditional land sits in the Niger Delta.
Born in 1941 to a forest ranger and chief in the Nigerian chieftaincy system, Saro-Wiwa was a writer, television producer, and environmental activist in Nigeria. He was Ogoni, and through his career, he moved from satirical writing to exploring social and environmental justice in many mediums.
In 1990, Saro-Wiwa began to dedicate most of his time to fostering human rights and ecological activism, especially in Ogoniland. An early member and eventually president of MOSOP, he sought to raise awareness of and seek justice for Ogoniland and its people. Their movement's demands centered around "Increased autonomy for the Ogoni people, a fair share of the proceeds of oil extraction, and remediation of environmental damage to Ogoni lands. In particular, MOSOP struggled against the degradation of Ogoni lands by Royal Dutch Shell."
It was this work with MOSOP that raised the ire of Royal Dutch Shell and the Nigerian government and led to several arrests and the eventual execution of Saro-Wiwa. His unlawful death led to international outrage, sanctions against Nigeria, the rise of organizations to promote human rights, and the eventual establishment of the Ken Saro-Wiwa Foundation in 2017, now called the Ogoni Shepherd Foundation. He left behind his wife Maria and five children. He was 54 years old.
A Brutal Legacy
Saro-Wiwa's story is part of a brutal legacy of violence against people seeking to protect the planet. On the website environmentalhistory.org, there is a timeline of forest/park rangers, environmental activists and journalists who have been murdered in order to silence them. It begins in 1908, when two men, Columbus McLeod in Florida and Pressley Reeves in South Carolina, were killed by poachers for trying to protect bird habitats established by the National Audubon Society. The timeline continues until 2021, and includes more than 900 names.
While some of the defenders of the Earth listed may be familiar names, there are so many murdered activists and journalists who receive very little attention. According to Global Witness, an NGO devoted to fighting for planetary justice and human rights, more than 1700 Earth defenders have been murdered around the world in the last 10 years. The deadliest countries in which to be an environmental activist have been Honduras, Mexico, Brazil, Columbia, and the Philippines.
In 2022 alone, at least 177 people were murdered. Two of them were Bruno Pereira, an Indigenous expert, and Dom Phillips, a British journalist, who were covering the issue of illegal fishing and mining (related to organized crime) in the Amazon rainforest and the Indigenous activists who are working to prevent these activities. Their bodies were found in Javari Valley, Brazil, in June 2022.
They are Environmental Martyrs
The thousand-and-counting list of people murdered because of either their environmental activism or their coverage of environmental issues is a list of martyrs. While a martyr is traditionally defined as someone who has been killed for their religious beliefs, it is not exclusively so. Anyone who is killed because of what they steadfastly believe – in this case, in the importance of raising awareness about and acting against environmental harm – is a martyr. These environmental martyrs are people who, despite the risks to their lives, willingly set out to protest illegal mining and logging, poaching and protection of endangered species, illegal toxic waste disposal, radiation, water issues, and so much more.
As the climate emergency worsens and exacerbates so many intersecting issues such as water resources, climate refugees, and increased civil and international conflicts, we are seeing the number of people martyred increase. Environmental activists are now being killed at a rate of one every other day as of 2022.
This is a horrifying statistic.
What Can We Do as People of Faith?
We can pray, learn, witness, and testify to the truth of what is happening and the need to work to stop the killings.
Pray: We can pray for the families and loved ones who were martyred for the sake of the Earth community. We can pray for them as a group (one that no one wanted to join), and we can pray for them individually, by name. We can pray for the safety and courage of the environmental journalists and activists at risk right now. We can pray for the repentance and transformation required in the individuals, governments, and corporations feeling so threatened by the Earth defenders - that they will cease their death-dealing retaliation. Finally, we can pray for all those who are silent or complicit in the face of such violence. This may include our own countries, organizations and individuals (for me, I think of Canadian mining companies).
Learn: We can educate ourselves and learn more about why the risk is so high for environmental activists, especially in certain parts of the world. We need to learn about the many intersecting issues at play, including organized crime, the history of colonization around the world, and resource-rich countries at the mercy of neo-liberal globalization and capitalism.
Witness: We can witness to the risk of environmental activism, especially for those who work in particularly dangerous places, like the Amazon. Witnessing is to gaze clearly, unflinchingly, at the truth of what is before us. We do not look away. Christian witness is central to our faith.
Testify: As people of faith, we can testify to what we learn by sharing within our own communities about what is going on, here and around the world. While the growing list of environmental martyrs comes primarily from countries outside of the US and Canada, there are many ways that companies in these countries have blood on their hands (again, I think of Canadian mining corporations).
Where Does Hope Lie?
As I have written about before, hope lies in action. By praying, learning, witnessing, and testifying about murdered environmentalists, we offer the hope that their deaths will not have been in vain and that their martyrdom will lead to peace and healing for the whole Earth community. In praying, learning, witnessing, and testifying, we ourselves are living in hope. Death does not have the final say. Life wins out over death. I believe that Ken Saro-Wiwa would want us to know this.
May it be so. Thanks be to God.
Jessica
Want to share a thought or question? Please add a comment. You can also reach Jessica directly through her website.