We are excited to introduce you to a new column focused on practical earthkeeping. We have heard how much you've appreciated the occasional practical earthkeeping posts we've published in the past and we are excited to offer this as a regular resource to readers of The Ecological Disciple. The column will share practical ideas every other Saturday, some of which we hope will come from you! Our column editor, Jessalyn Gentry, is eager to highlight the ways you help care for the earth - feel free to reach out to her at jessalyn.gentry@circlewood.online. Enjoy today's column—and look for the next one in two weeks!  - James and Louise
---
Happy Almost-Easter, everyone! However you choose to celebrate Easter, you'll probably soon find yourself in the presence of Easter eggs, an Easter basket or two, and some candy. Around this time of the year, I often think about how much I love some of the traditions that accompany this holy day, but how bad for the environment many of them can be. As we all work towards stewarding our planet to better health, it's important to find ways to continue beloved traditions while making them friendlier to creation. Today, I bring you a few suggestions to make some sustainable swaps in your Easter celebrations.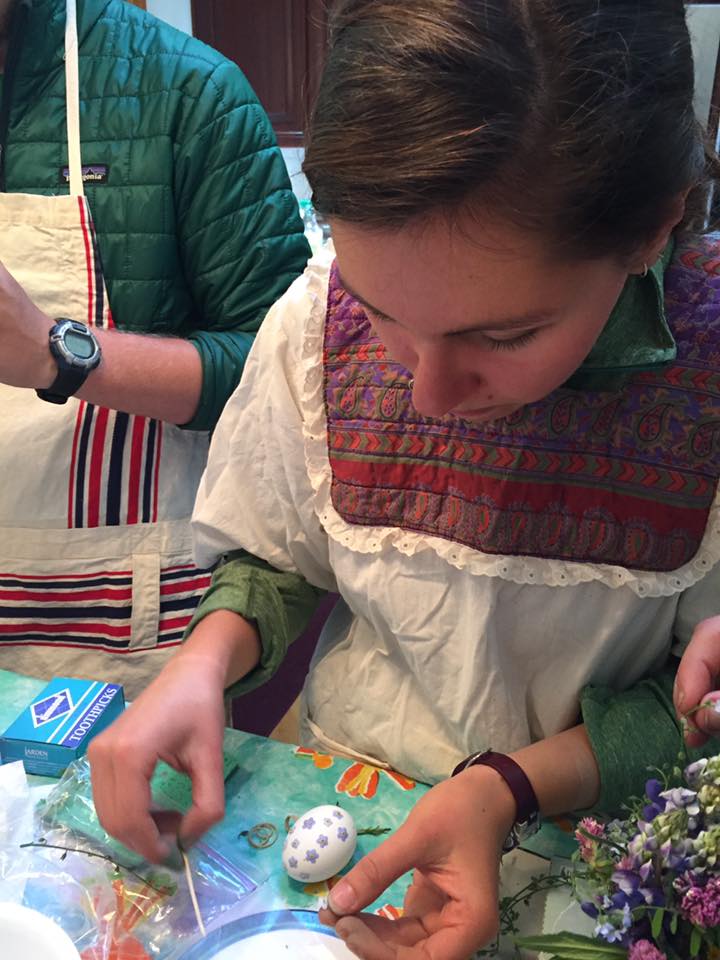 Easter eggs
Easter eggs are a beloved Easter tradition, and many of us have fond memories of dyeing eggs with beautiful bright colors, or going on a hunt to find plastic eggs filled with little treats. One of the many ways that we can care for the planet is by eliminating as much plastic from our lives as possible. If you don't want to skip the Easter egg hunt, you can replace them with cardboard eggs or "eco-eggs" that can be used year after year. If you already have plastic eggs around from this year or previous years, try saving them for next year and reusing them.
If you want to dye eggs, try using natural methods for different colors: purple cabbage, red onion skins, yellow onion skins, shredded beets, ground turmeric, tea bags, and more will all give you different colors. I found the recipes that I used last year at this site here. I love using onion skins for egg dye, since otherwise I would just get rid of them. You can also incorporate elements of nature, like flowers, leaves, grasses, or moss into your egg designs!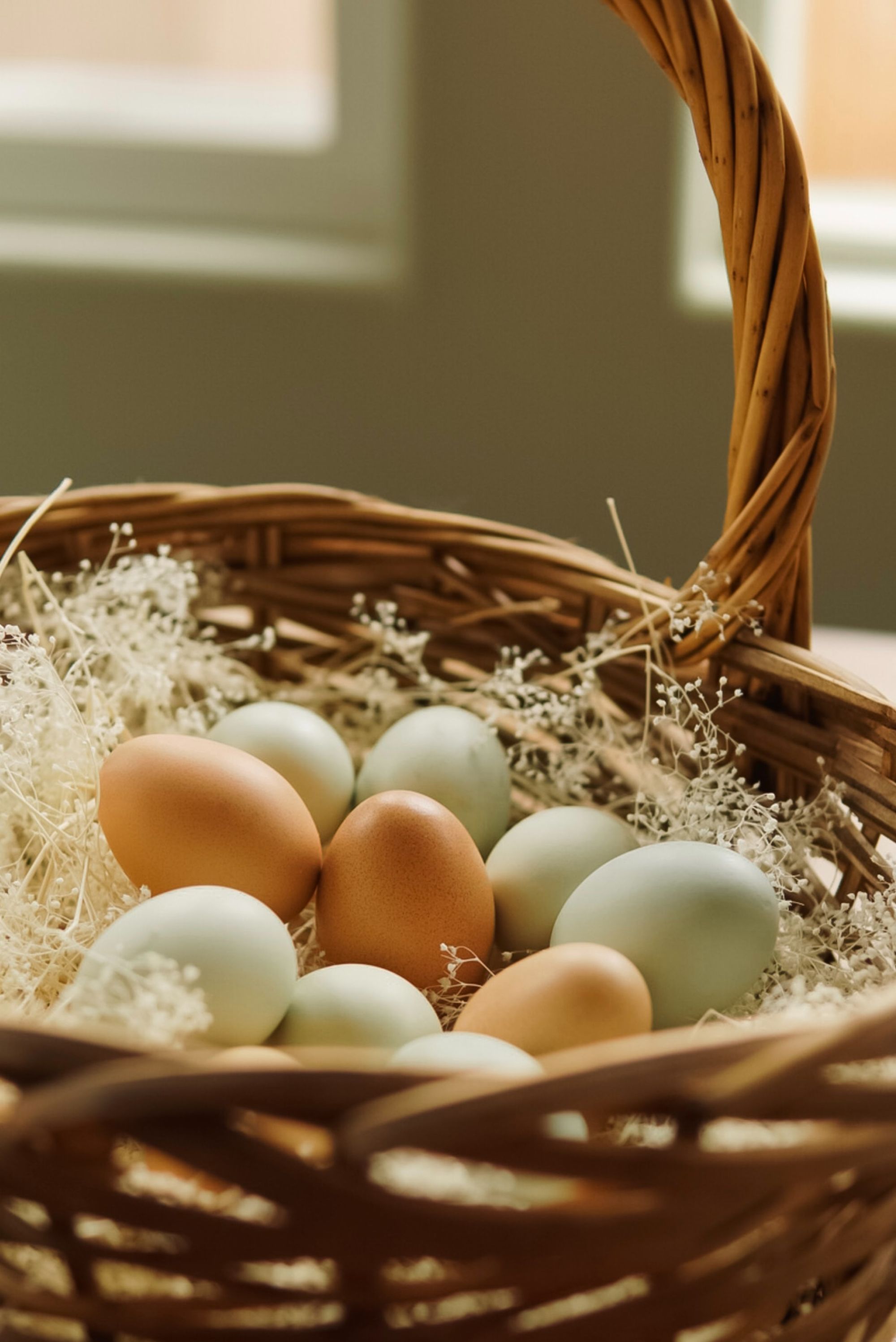 Easter baskets
Baskets filled with colorful eggs, candies, or whatever your family chooses to include are another aspect of Easter traditions. To make these baskets more sustainable, try getting one that's reusable, instead of disposable: you can store it and use it year after year or re-use it throughout the year for decorations, garden harvests, and more. Thrift or secondhand stores are a great place to find cute baskets without having to purchase anything new, just new-to-you. If you have little ones, you can even let them help you choose their own basket! You can also think outside the basket, if you will, and use tote bags or something else around the house.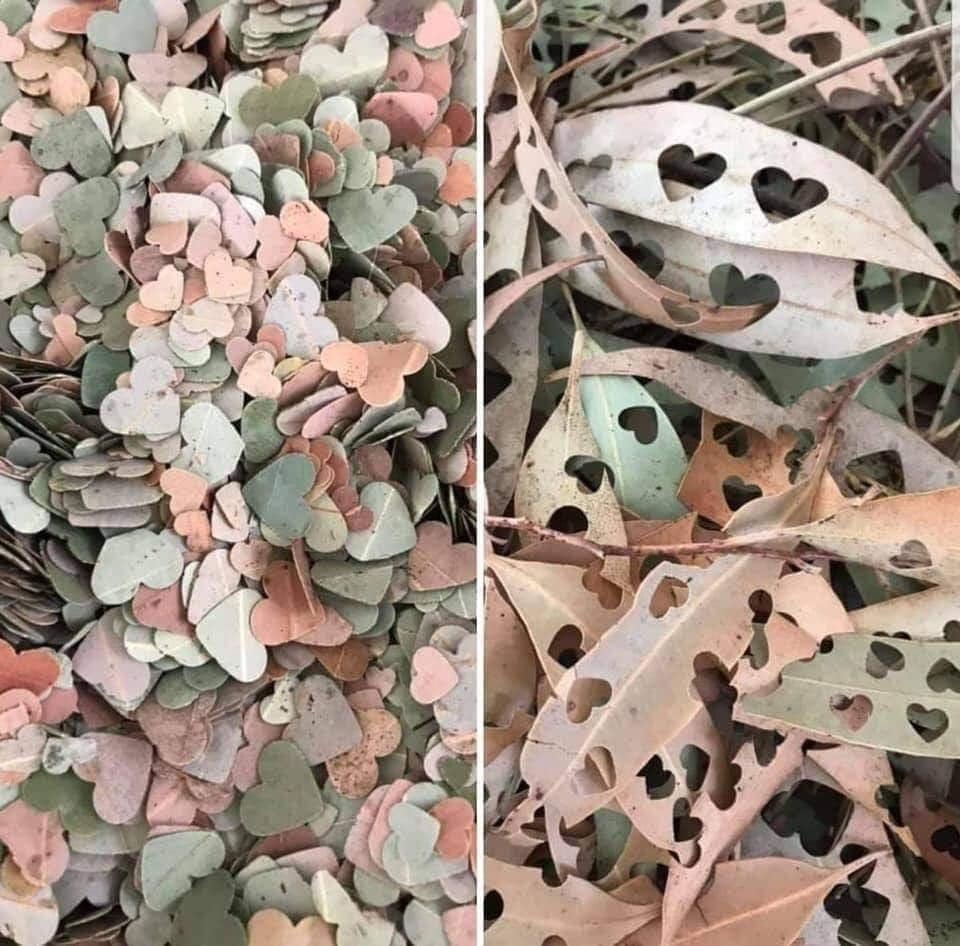 Easter grass
Filling the Easter basket often involves that brightly colored, plasticky, staticky Easter grass. (I had to look up what it was called, and yes, apparently it's just called Easter grass.) Rather than using the plastic kind, recyclable shredded paper is a sustainable swap. You can use brown paper for a compostable grass, or you can try dyeing your own paper (with the dye methods from above) for a more colorful option. If you're pressed for time, you can even buy "eco-grass." Personally, my favorite way to make Easter grass more sustainable is to use downed leaves and a fun shaped hole punch. This option is completely compostable and can even add beneficial decomposing material into the ecosystem (or your garden), as long as its disposed of outside and not in the trash can.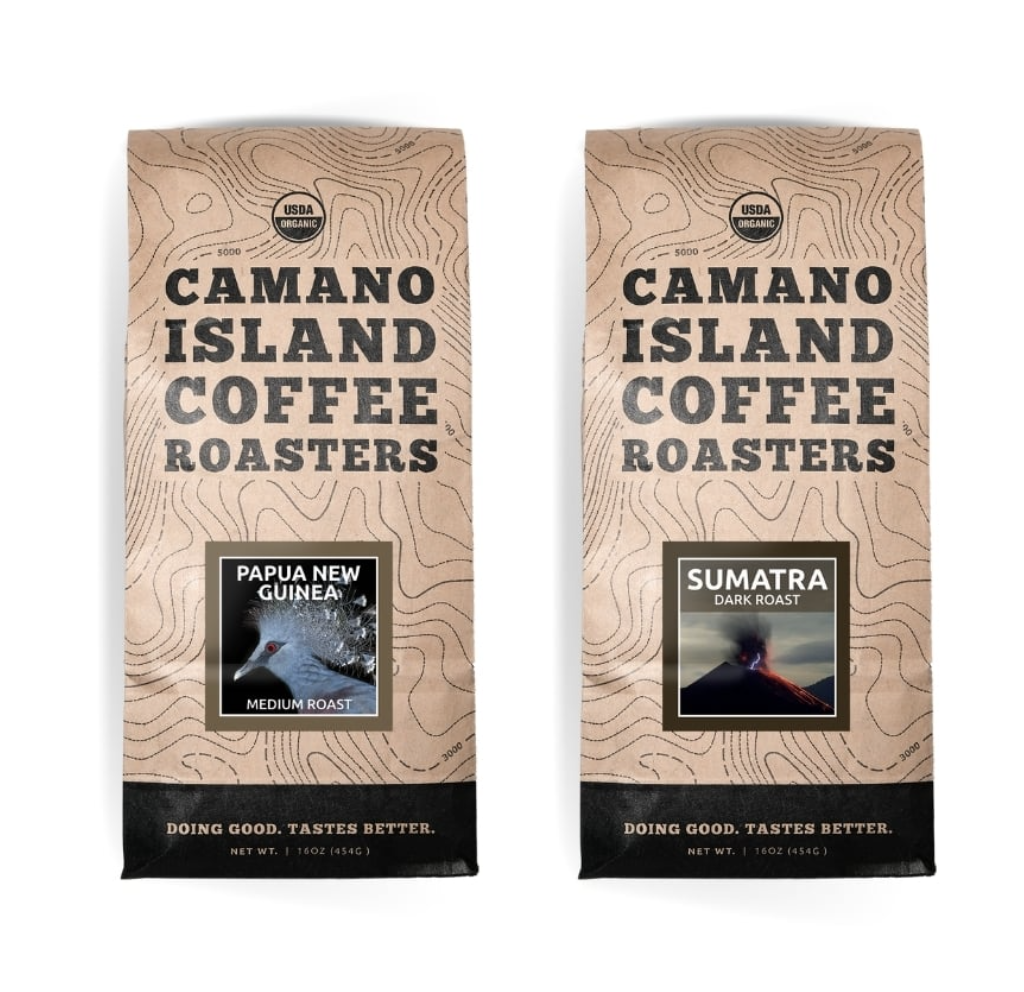 Easter basket stuffers
Filling up an Easter basket is the most fun, no matter the age of the person you're filling it for (I loved making Easter treats and baskets for my 20-something roommates). If you're stuffing a basket for young kids who would love toys, there are tons of great non-plastic options out there, or you can shop secondhand. For folks of all ages, candy is never a bad choice: personally, I love Tony's Chocolonely, which is both delicious and sourced from farms that are free of slavery and exploitation. For the adults, try a fair trade coffee like Camano Island Coffee or Olympia Coffee.
If you try any of these swaps, or know about others, please share them in the comments section below.
Jessalyn
I want to hear from you! We all have different ways to care for creation in our own lives: what do you do to practice earthkeeping? I'd love to hear from you and feature your ideas. Feel free to email me at jessalyn.gentry@circlewood.online.