Last week, because learning from each other is a foundational value of The Ecological Disciple (and our parent organization, Circlewood), we invited readers to share earthkeeping practices and habits from their own lives. We are grateful for those who share ideas in this post from their experience (thank you for getting us thinking!) and look forward to including more of your voices and ideas in the future.
---
Shared by Abigail Welborn
Laundry Detergent
I use BlueLand soap and EarthBreeze laundry detergent. So much of hand soap and laundry detergent is just water! These tablets and sheets dissolve quickly, cost much less to ship, and come in compostable packaging. I even reused old foaming hand soap bottles that I would have previously trashed because I couldn't refill (or would have to refill with something that was itself mostly water).
Composting
When we got to add compost to our yard waste, we realized that our trash went down by a large margin. At least half our trash was compostable food scraps and paper napkins (buy plain white). We used compostable bags to make it easier on ourselves; it did take a while to get used to emptying the compost bin under the sink every two days (lest the compostable bags tear or leak), but since they're small and easy to toss, it was very satisfying. As a bonus, the paper and plastic trash didn't stink and get wet!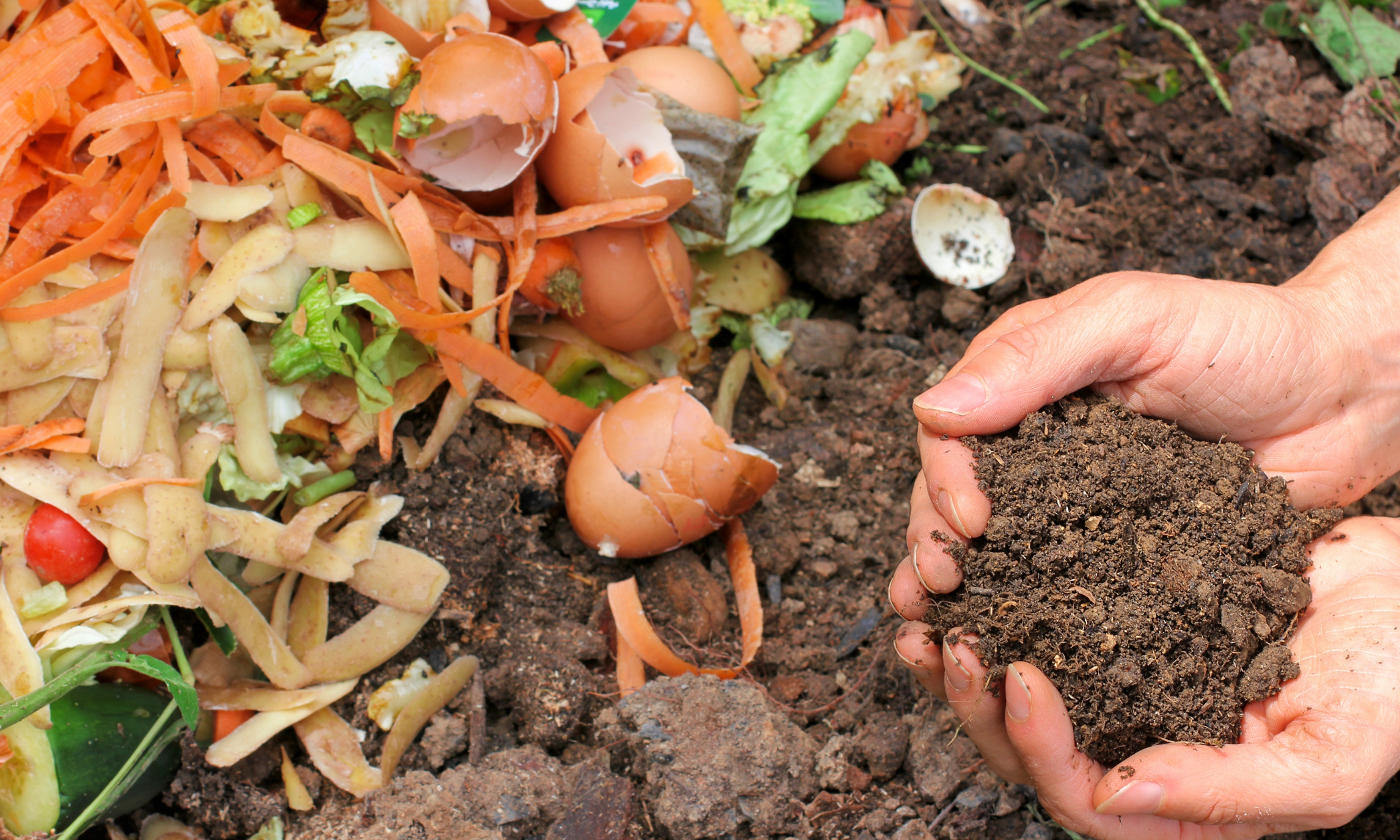 Grocery Bags
We keep grocery bags to use as liners in small trash cans, but if you have some that get holes in them, several stores have "plastic film recycling" at the front of the store (e.g., Walmart). They will take any grocery bags, as well as bubble wrap and plastic mailers, as long as they're dry.
Food Storage
We switched from Ziploc bags to reusable plastic food containers (I like both Lock & Lock and SnapWare, which both have glass and plastic options and are dishwasher safe).
Failures
Recycled toilet paper. First try was A-rated for the environment, but couldn't hold up to tough jobs. ;)

Laundry tablets. They didn't dissolve in the cold water. (Laundry detergent sheets have worked great, as mentioned.)

Guppyfriend. Reduces microplastics, complicates laundry. With 4 people doing laundry, complicated is bad.
---
Shared by Lenore Three Stars
Respecting Water
From Randy Woodley's book, "Becoming Rooted: 100 Days of Reconnecting with Sacred Earth," Meditation #41, "Living with Nature. " Living with the land means "treading lightly with humility and respect," which is different from the Western worldview of living on the land like the settlers did, objectifying the land only as property and resources.  Living on the land is not sustainable. The meditation suggests that I change an area of my daily life that is shortsighted in terms of living with the land.  I recognize that I often objectify water; I use it like a commodity that will run from the tap forever.  I know Mni Wiconi = Water is Life, and I know it is our first medicine, so I need to treat it with respect like a relative.  Now when I change the cat's water bowl, I pour the water on a plant or on the grass rather than down the drain, and when  I turn the tap water off while I brush my teeth, I think, "that's water I saved for my takojas (grandchildren)."
---
Shared by Sally Jo Sebring
Dryer-less Clothes Drying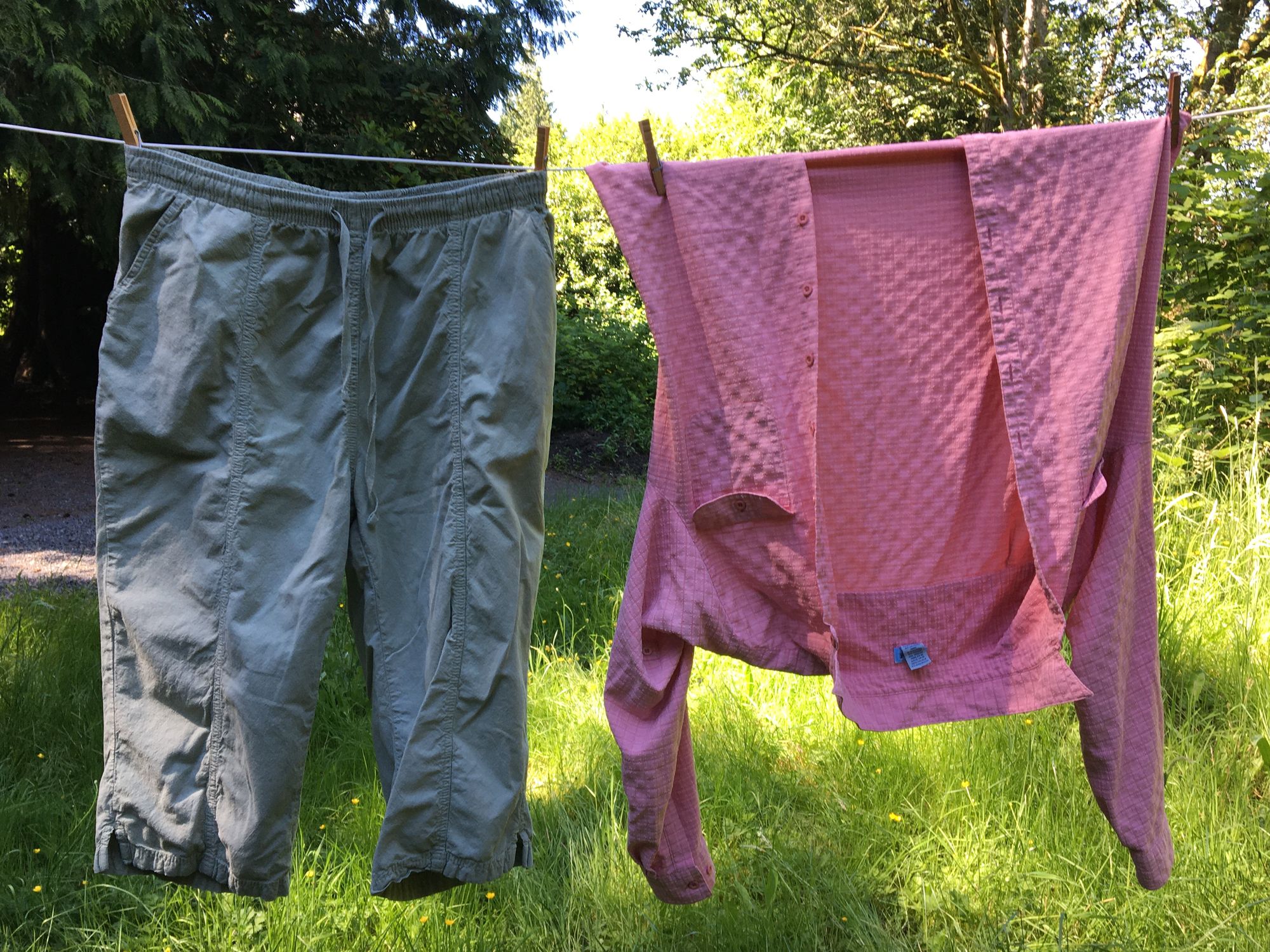 Simple, cost-effective, and powered only by the sun, a clothesline is a great way to dry your clothes—and the fresh smell of line-dried clothes is an added bonus
Living with Beavers
A pond leveler is an alternative to trapping or killing beavers whose presence is causing difficulties. It is simply a pipe through a dam. The pipe is set at a height that prevents further flooding but retains enough water so that beavers can remain onsite. Beavers love to plug flowing water, raise pond levels….so the wire cage keeps them out and therefore keeps them from plugging the pipe. With the second pond leveler that was put in, they did start plugging the downstream end….but before we needed to cage that, too, they quit. There are many benefits in having a beaver pond, including salmon habitat. You can find more info here.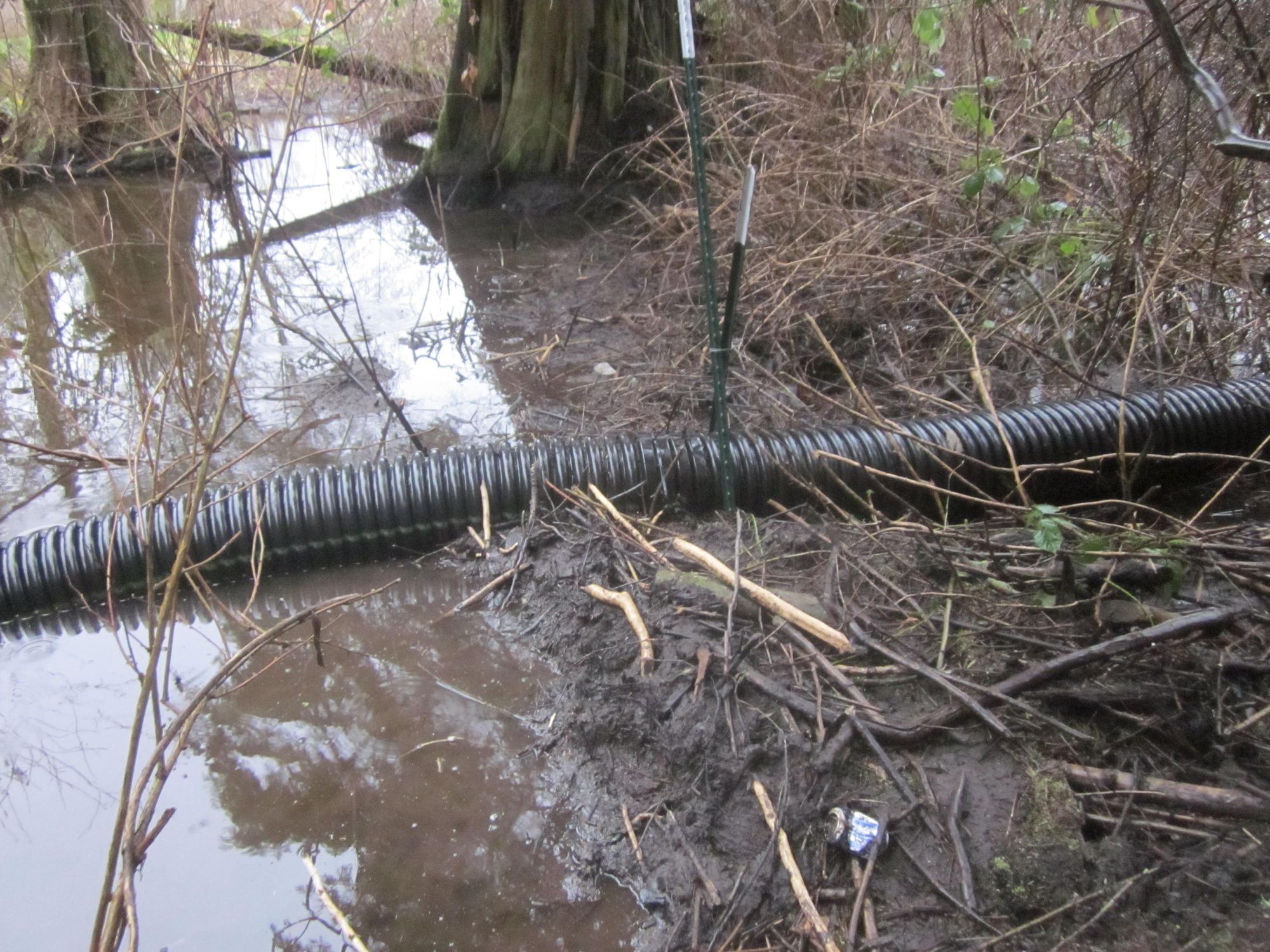 Share this post or leave a comment here.
Louise