I do not make New Year's resolutions - this actually came up in my conversation with Forrest Inslee on the latest Earthkeepers' podcast episode - but I do think about habits and patterns in my life that need to change.  My guide for the next few weeks is Becoming Rooted: One Hundred Days of Reconnecting with Sacred Earth by Randy Woodley. Randy is an activist, scholar, author, teacher, wisdom-keeper, follower of Jesus, and Cherokee descendant, recognized by the Keetoowah Band. He and his wife, Edith, co-sustain Eloheh Indigenous Center for Earth Justice and Eloheh Farm & Seeds outside Portland, Oregon.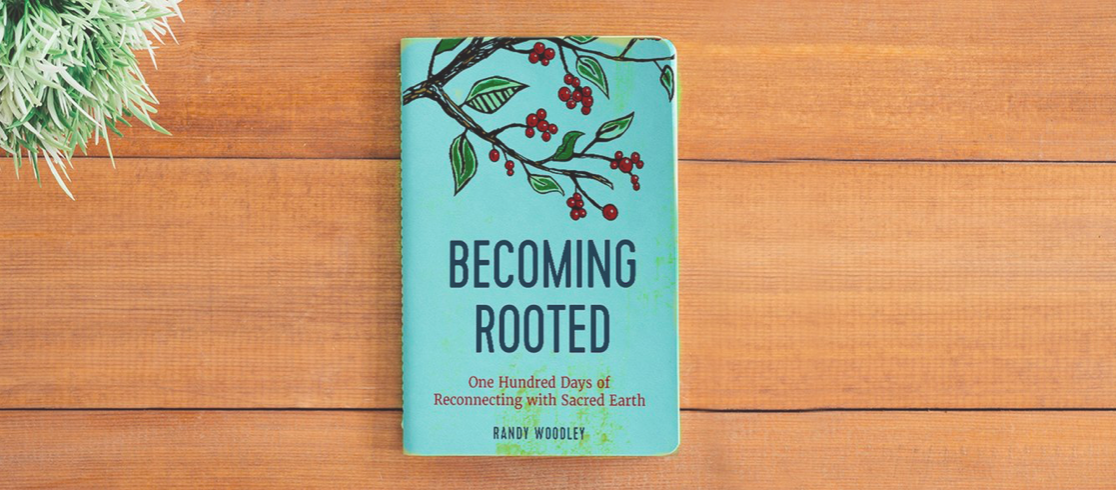 I met Randy a few years ago, and he has become one of my key teachers in the area of ecological discipleship. Becoming Rooted contains 100 short meditations accompanied by questions and ideas for action. Randy has given me permission to share with you a few excerpts, which I will do over the next three weeks.
Click below to listen to The Elk and the Loon.
I found this meditation, and the closing questions, particularly helpful to me. I've been thinking about my habit of going for long walks, and that during the pandemic I have been listening to music or podcasts while I walk more than usual. I have been feeling a need to break this habit and get back to listening to the sounds around me. I encourage you to try and do the same, wherever you live. Go for a walk and just listen.
This meditation also connected with me because a loon call is one of my favorite sounds as well. I actually learned to do a loon call - if you want to hear my attempt, you can listen below.
If you enjoyed The Elk and the Loon, I encourage you to purchase the book.  If you are a Circlewood supporter (our parent ministry), you can just wait a few weeks - we will be sending the book to you and hosting an exclusive webinar with Randy just for you.
With you on the Way,
James