---
Two weeks ago, I issued an invitation to our readers to keep their eyes and ears open for how they saw creation praising God and when they saw something that captured their attention as a beautiful, interesting, or entertaining voice of praise, to take a picture, record a short video, or write a short poem that would be a verbal snapshot of that experience.  Readers responded, and we share the photos and writings sent to us in today's post.  
Red Bellied Sapsucker – Mac Taylor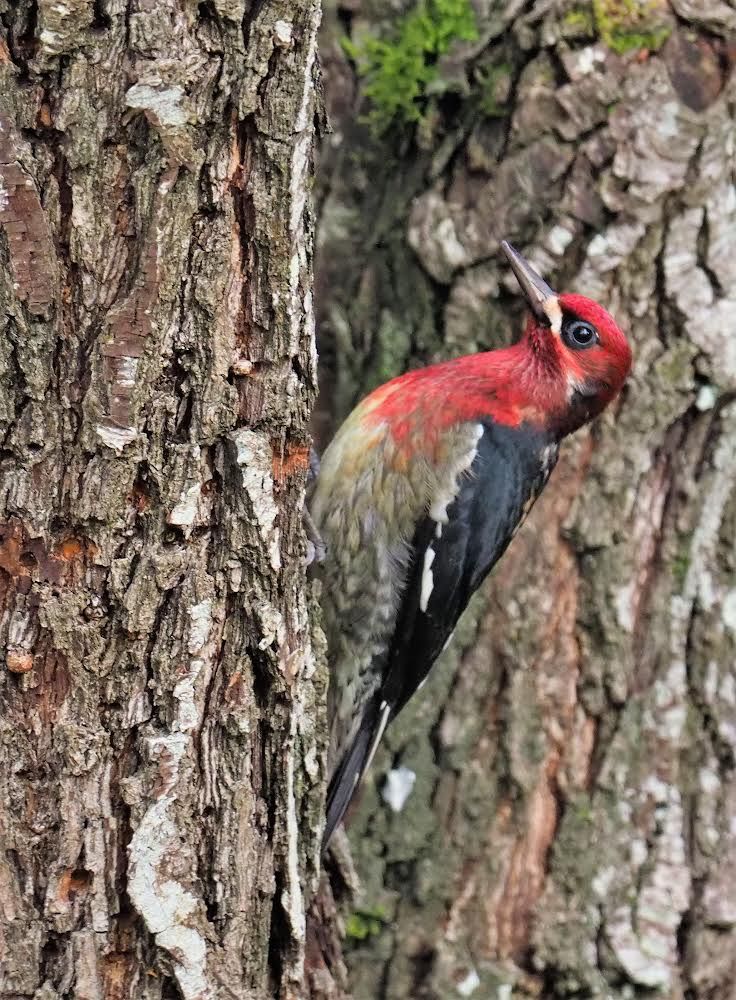 A red bellied sapsucker on a tree next to my house   Thank you God for your beautiful creation.
Mac certainly caught this sapsucker at a great moment. Perched on the side of a tree trunk, with an alert black eye and poised beak,  the sapsucker both expresses praise and evokes it from those who enjoy his red splash of color and his perpendicular position on the side of the tree.
---
Our Fragile Home — Jeff Reed
The sound of the river in the background of this reading draws us in (as it does the beaver of the poem) by its sound. The work the beaver does on her home is an important and instructive parallel to the work we also must do to take care of our home.
If you enjoyed this, you can also check out the guest post Jeff wrote for The Ecological Disciple a couple of months ago.
---
Hummingbird — Joanna Andersen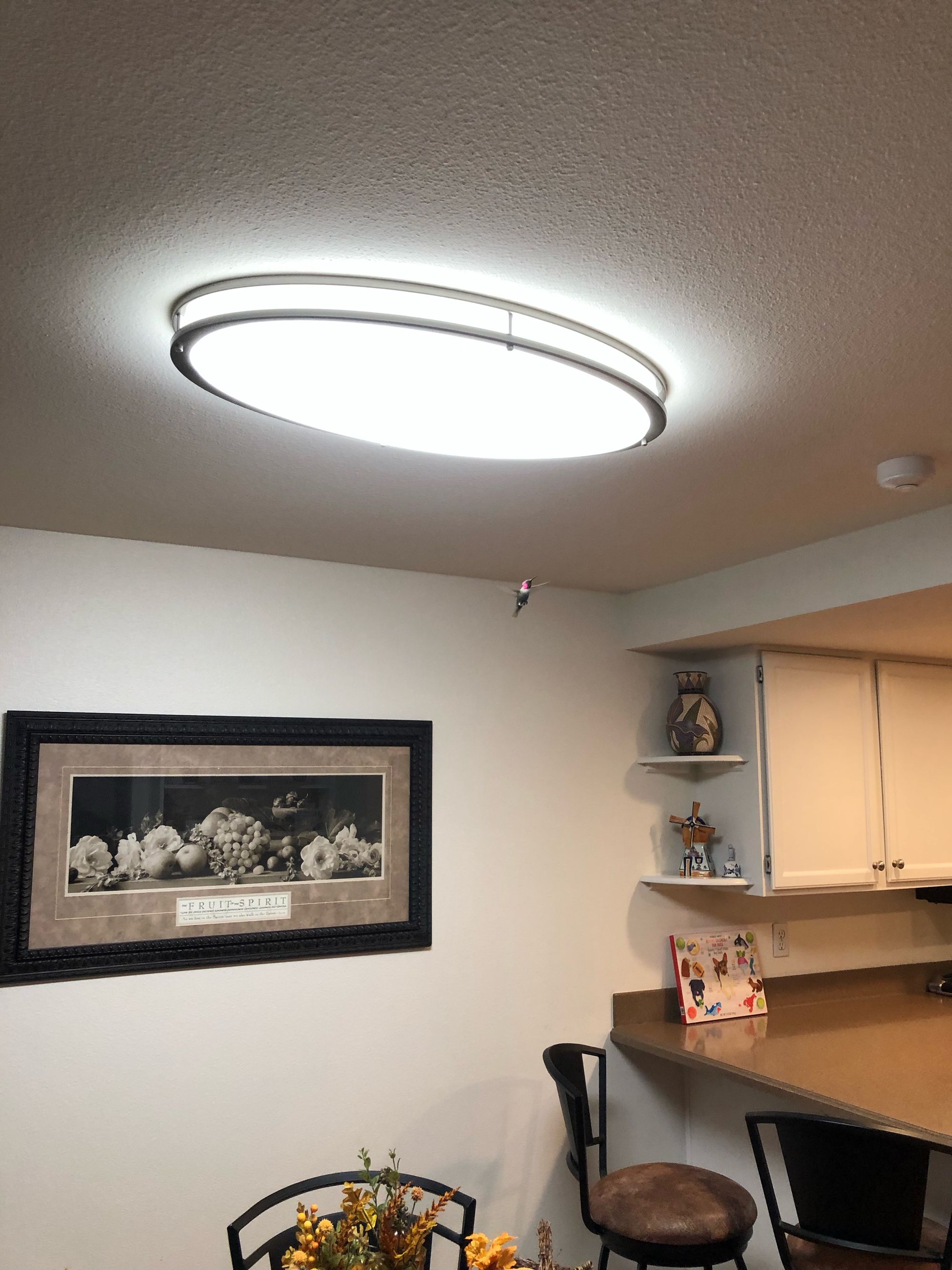 This hummingbird came into my house—looking for Thanksgiving leftovers, I guess!
It's not every day you have a hummingbird for a house guest—what a wonderful surprise! With its wings beating too quickly to be seen and its iridescent throat, the tiny hummingbird in this picture is a delight. Can you imagine what it would be like to live in common spaces with creatures like the hummingbird?
---
Plum Tree in Fall — Elaine Breckenridge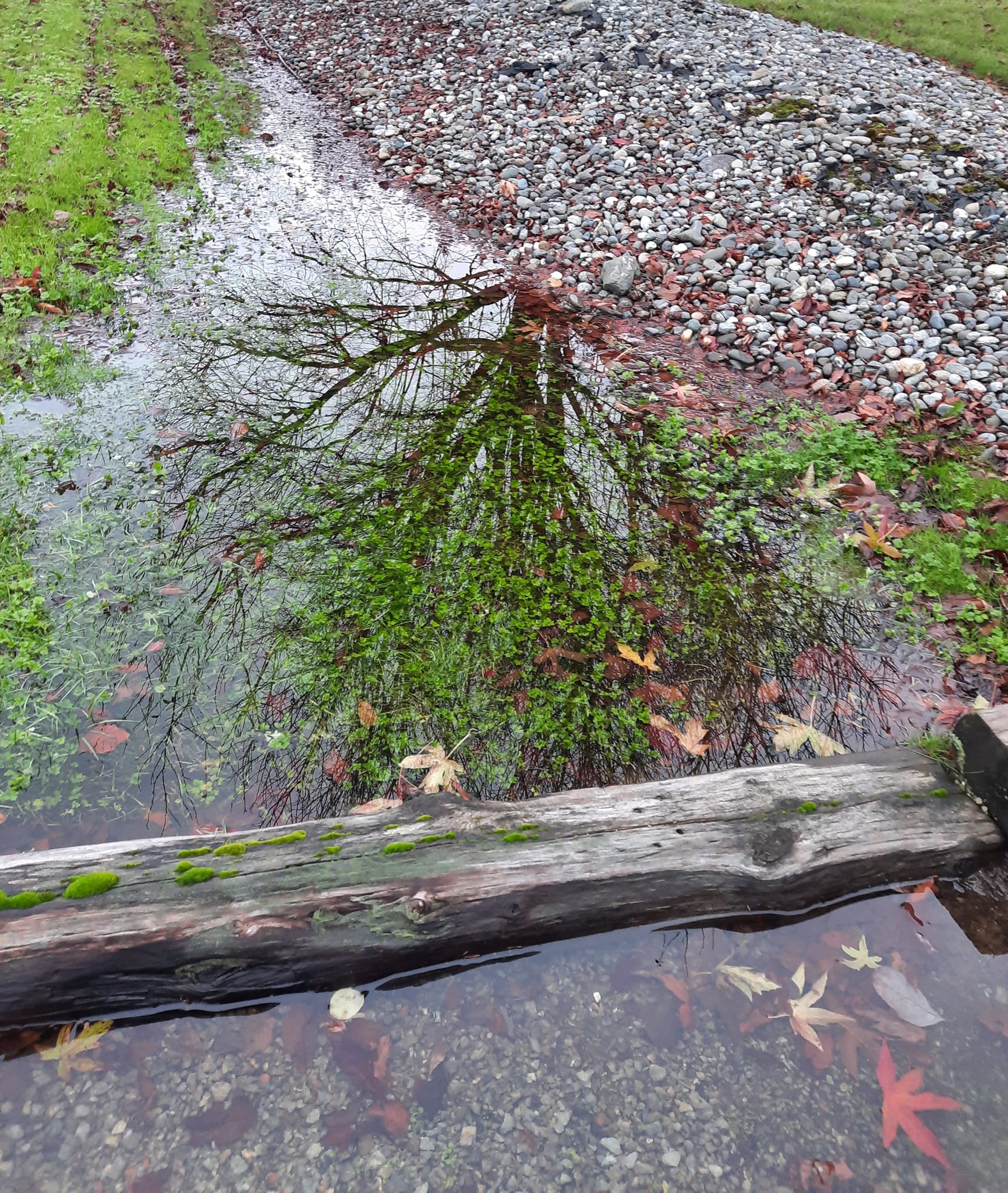 My purple plum leaves
spent for another season,
reveal my naked limbs.
Yet you, my generous Creator
give me a picture of autumn's offspring
pooled and floating beneath me.
I praise you
for the greening of my inner being
reflected in the drainage ditch below.
Resting in this beauty,
I am content to wait for spring
when my blossoms will once again
speak of your resurrection.
     December 2021
The tree, the reflection, and the poem together are a wonderful picture of praise—both the inner praise of the tree that is hidden for now and the anticipated praise that will appear when the weather changes and spring arrives.
Elaine contributed a guest post to The Ecological Disciple a few weeks ago and we encourage you to check out!
---
From Silence — Louise Conner
Nested in darkness, silence its midwife,
praise sprouts, gathering strength to spring
true and straight from under ground.
In time, it will shout into the loud sunlight,
but it forms its voice first within deep and silent spaces.
Like the praise of plants and other members of creation, human praise often emerges out of darkness and silence, which can create a place to hear the small voice that might shy away from bright lights or be drowned out by loud noises.
---
Cousins - James Amadon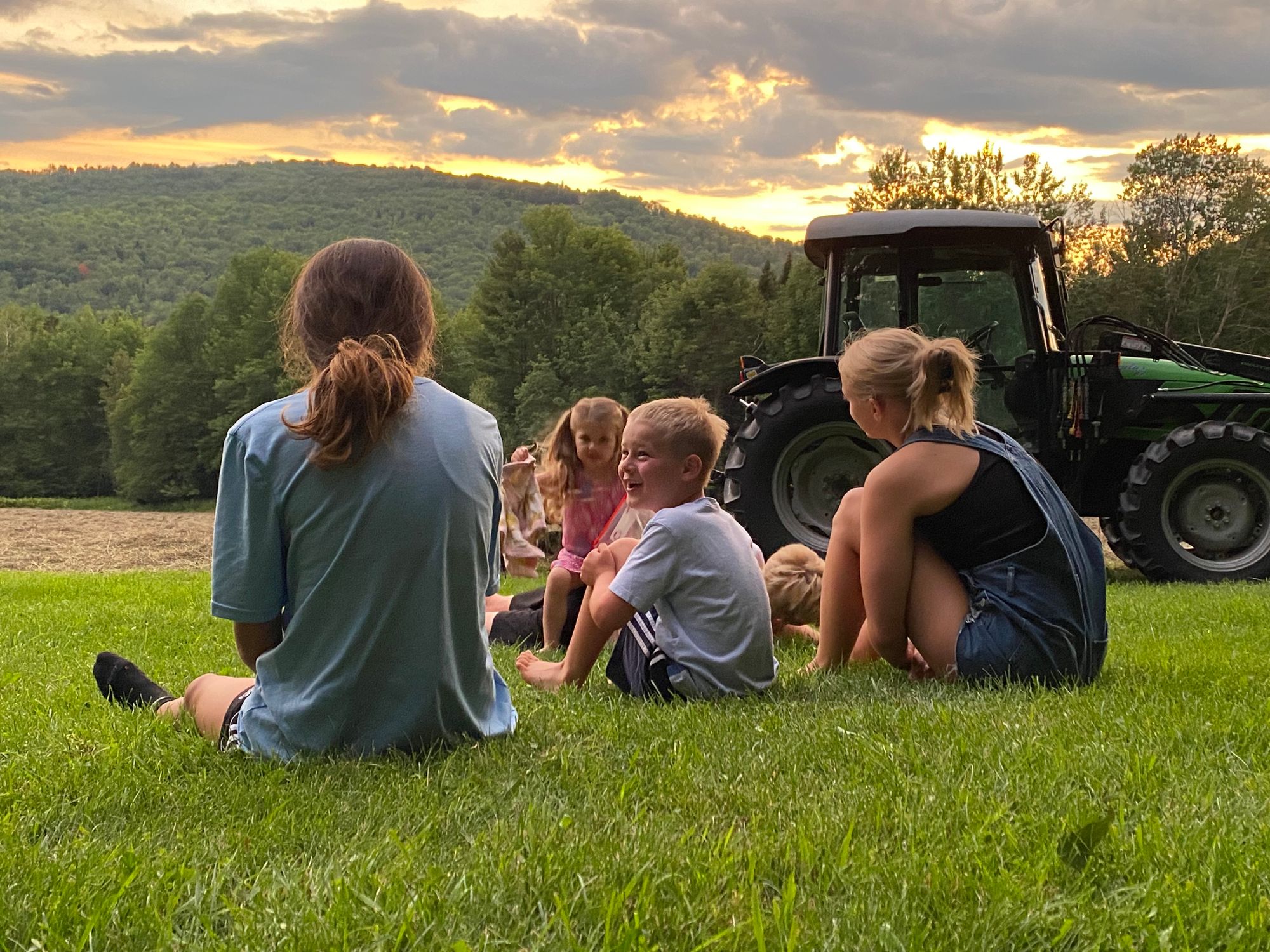 Cousins in late Vermont summer
This picture of a human community enjoying itself in the midst of the wider community of creation can remind us that when all the voices join together, the result is much more than just a sum of its separate parts.
You can find posts from James on his author's page for The Ecological Disciple.
---
If you have comments for our contributors, please share them by clicking on the image below, which will take you to our webpage and allow you to comment, either by signing in or as a guest.
I would love to hear from you at info@circlewood.online.
Louise